Welcome to the next installment in our Meet the Team series, where we introduce you to the hard-working Embracians behind your favorite mobile observability and debugging platform. This piece will introduce you to Kathryn Hjalmarson, our new Director of Customer Success who joined us in March.
Kathryn was born and raised in Kansas City, on the Kansas side. (Did you know Kansas City is actually on the border between Kansas and Missouri?) When asked to name something special about her hometown, she mentioned Oklahoma Joe's BBQ.
"It's this amazing BBQ restaurant that also sells its signature sauce. That's the test to know if someone is actually from Kansas City. They'll know Oklahoma Joe's. They've since rebranded, but the locals still refer to it by its original name."
She's also a fan of her hometown NFL team, the Kansas City Chiefs.
"I admit I'm probably more of a fairweather fan, so ever since Patrick Mahomes was brought on as the quarterback I've paid a bit more attention. Doesn't hurt that we won the Super Bowl last year either!"
After Kansas City, she moved to North Carolina for college at Elon University where she double-majored in Economics and International Studies. Her first job after graduation was as a Strategy and Operations Consultant for Deloitte in Boston.
"I worked on a number of different projects spanning from weeks to months. I'd go from working in the healthcare space to helping with a big company's CRM implementation to building plans for companies to integrate processes post-acquisition. It was a great way to be exposed to the many challenges companies face across industries."
And though the job required a considerable amount of travel, Kathryn found time to appreciate the city of Boston.
"There are so many things I like about Boston. They have lobster rolls galore. I'm an American history nerd, so being able to experience history so directly is amazing, like the Freedom Trail. And the city itself is so pretty."
Of course, like all cities, Boston has its downsides as well.
"Boston gets cold in the winter. And I was there during the worst winters on record. I mean, there was snow up to the traffic lights."
When looking for her next career move, Kathryn knew she wanted two things: to live someplace warmer and to work in the tech industry. She moved to San Francisco and joined Base CRM's customer success team. (At the time, Base CRM was a startup offering a web-based, all-in-one sales platform.)
"I helped build out the process for new customers to implement our product and onboard successfully. So much of customer success is about understanding why customers churn and iterating on process to address these gaps. The biggest thing above all else is to get them up and running from the start. It's much more challenging to drive adoption later on."
After that, Kathryn went to work at Apptimize, a mobile-first A/B Testing platform, as a Customer Success Manager and eventually led the Customer Success team. It was here that she got to experience an entirely different form of customer success.
"At Base CRM, we had a much longer implementation process because the product was very customizable (e.g. the information to track, the custom reporting to set up). With Apptimize, our product was an SDK, so it was relatively simple to get customers up and running. My job shifted to become more about change management. Often the mobile teams we started working with had never done mobile A/B testing before. While our tool was relatively intuitive, we had to help organizations build out the teams and process to loop experimentation into their existing development process."
Her role become more educational and consultative, and she got to interact with stakeholders from different teams.
"I worked with product management and engineers. We would have conversations about business goals and how our tools could help their teams achieve them. I really liked having a more partner-minded approach in working towards their success."
One of Kathryn's favorite parts of her job was working with and forming relationships with customers across the globe.
"At Apptimize, we had an international customer base, so I traveled a lot. Whether it was London, Paris, Austria, or Hong Kong, I enjoyed meeting different people, hearing about their challenges, and figuring out how we could help."
When Apptimize was acquired by Airship, Kathryn continued to lead the Customer Success team for the Apptimize business. She was still focused on the Apptimize product and also helped to integrate the business and figure out the joint Go-to-Market strategy. But soon, Kathryn was ready for her next challenge.
"After a year and a half of working at a larger company after the acquisition, I wanted to get back to working with a smaller team again. And Embrace has great brands at our size. Everyone I've met and worked with is very smart and hardworking. Everyone wants to be successful, and the product is great. Having worked with mobile teams for the past 4 years, I've heard all about the types of issues they struggle with to maintain performance. After all, if the app is beautiful but crashes, it doesn't matter."
When she's not working, Kathryn loves to travel, whether it's hitting the outdoors or trotting the globe.
"I live in San Francisco, and I love exploring the ins and outs of the bay. I like hiking around Muir Beach near Mt. Tam, and I love Half Moon Bay. Oh, Napa, Sonoma. There are so many fun places to check out!"
When the world opens up again, she's excited to get back to international travel.
"In 2019, I hit 6 of the 7 continents. I visited Europe, Asia, Australia, and South America for work, but I also got to visit Africa for a family trip celebrating my parents' 60th birthdays and 35th wedding anniversary."
They explored Cape Town and Johannesburg in South Africa, and they saw Victoria Falls in Zambia. But nothing compares to seeing baby elephants in water in a safari camp in Botswana.
"I'm obsessed with elephants, so being able to see them in the wild was amazing!"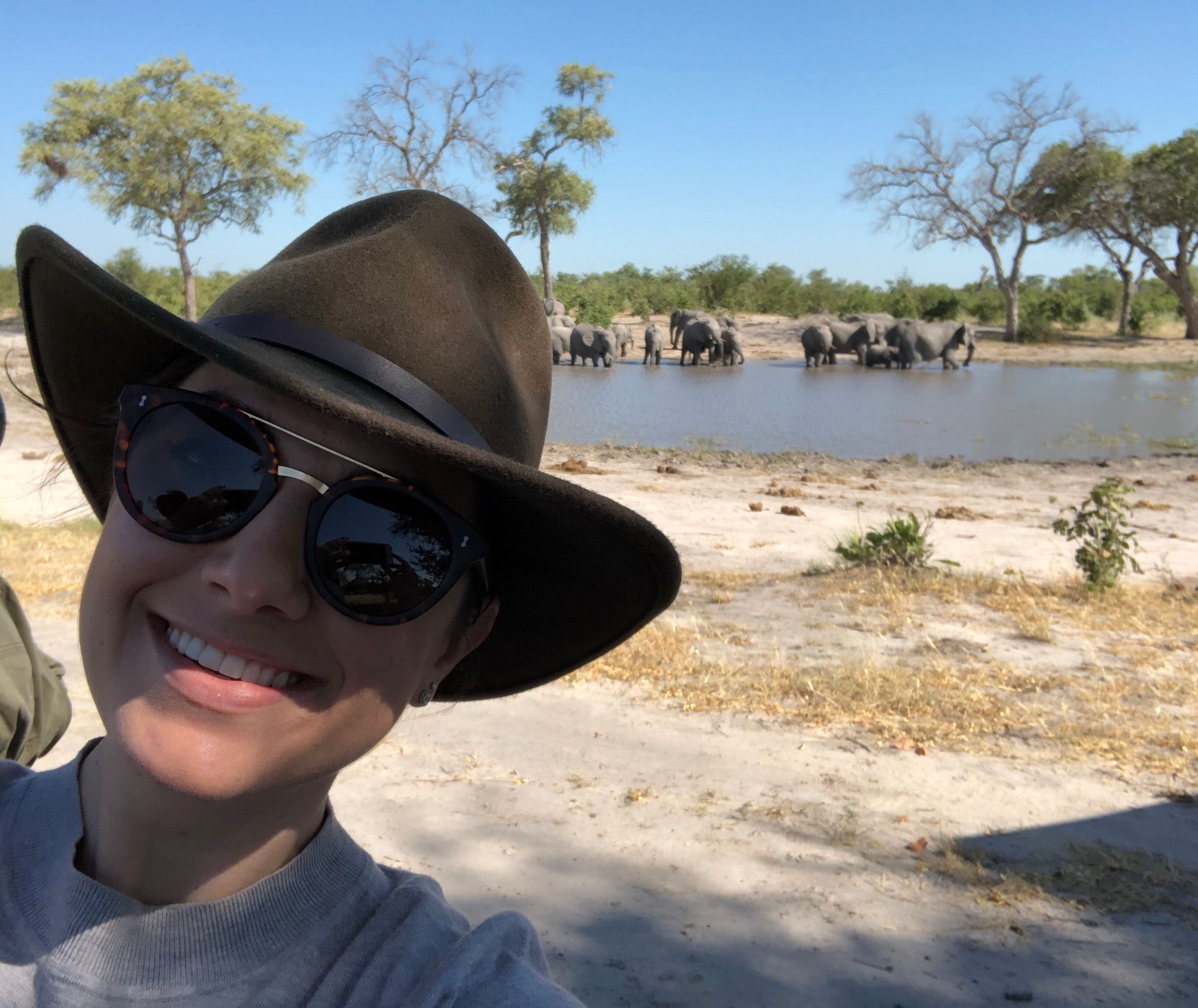 Kathryn's family tries to take family trips at least every other year.
"One year we went to the National Parks in Utah. My family is Icelandic, so we took a trip there as well and it's one of my favorite places. It's a volcanic island. Who doesn't love a volcanic island like Hawaii? And the scenery is breathtaking — glaciers, volcanos, craters, green mossy rocks everywhere, natural springs. It's such an incredibly diverse country."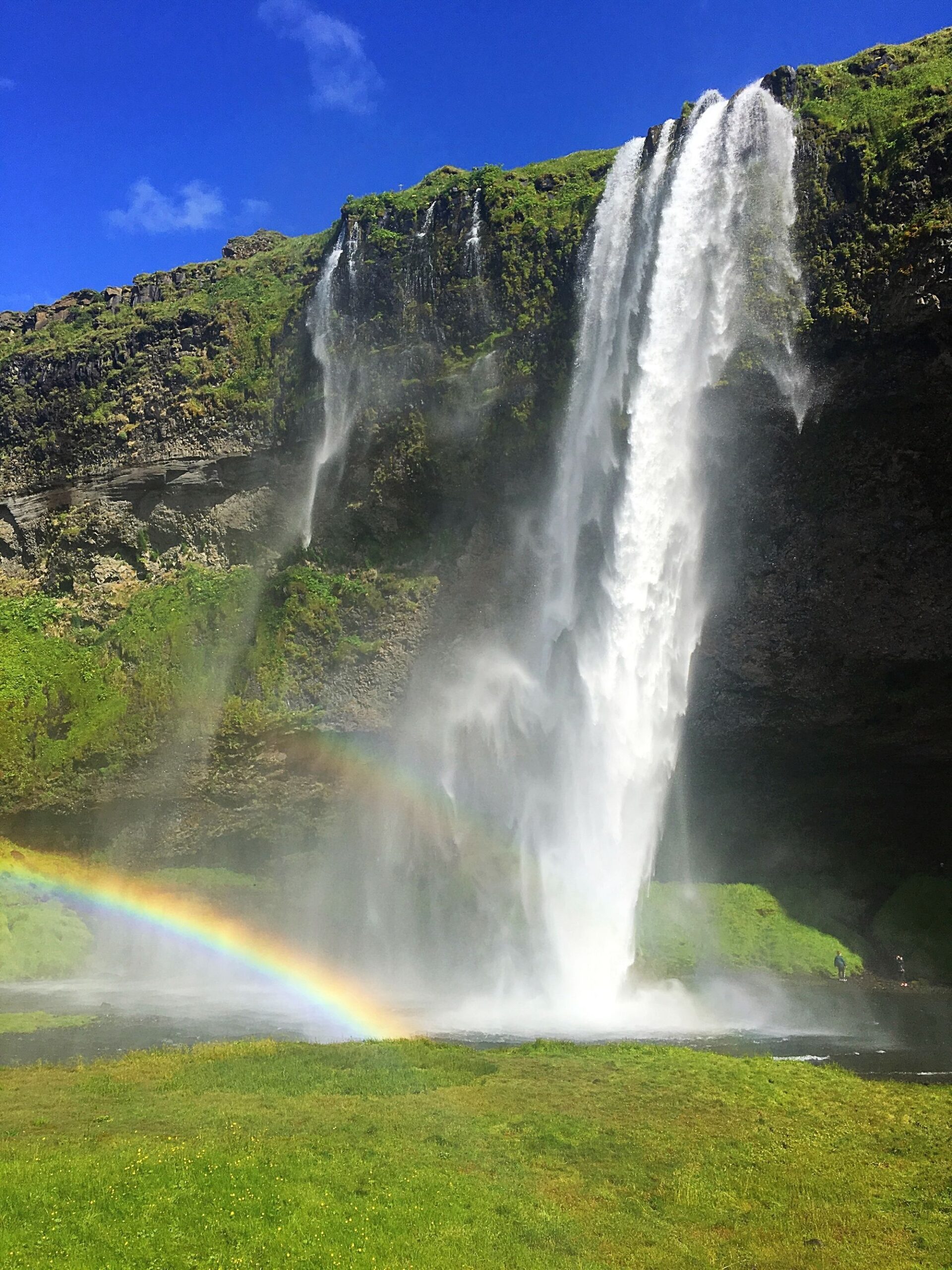 But what's her favorite thing she's ever done travelling?
"That's not fair! I love traveling so much that I can't pick one thing. I will say one of the most unique things happened when my mother and I took a trip to Japan. Tokyo has these cute animal cafes where you can interact with all kinds of animals like cats, owls, Shiba Inus, and hedgehogs. We went to Harry's Hedgehog Cafe and got to feed a hedgehog. That was pretty awesome."
And now it's time for Kathryn's answers to our rapidfire Q and A that new Embracians must tackle. Be warned, these are hardhitting questions!
In and Out or Shake Shack?
In and Out — it's just better.
Cats or dogs?
Dogs. (Christine Hermawan, our Head of Operations and resident cataholic, will have something to say about this.)
Beach walk, mountain hike, or walk through the city?
Mountain hike. Especially if it's a coastal hike as well. I love walking near the ocean.
Chocolate or vanilla?
Vanilla.
Hard or soft shell taco?
Soft.
East coast or West coast?
West coast. I love the outdoors.
Pho or ramen?
Ramen. It's spicier and has more flavor.
Book or audiobook?
Book.
Marvel or DC?
DC for sure. (James Elliott, our Head of Sales and and resident DC comics superfan, will be pleased.)
Early bird or night owl?
Night owl.
At Embrace, we're so excited to have Kathryn join our team and help mobile teams around the world deliver stellar user experiences. We hope you've enjoyed getting to learn a bit about our newest Embracian, and stay tuned for our next installment of Meet the Team!