Welcome to the next piece in our Meet the Team series, where we introduce you to the hard-working Embracians behind your favorite mobile analytics tool. This time I had the pleasure of interviewing Megan Winter, our Director of Growth in our Embrace family for a little over two years!
Megan is originally from Dayton, Ohio. After she graduated in Marketing from Ohio State University, she moved to Boston for three years to work for Oracle and then Datadog. After she accepted a role at Embrace in August of 2019, the company's full-time remote work culture meant she could relocate to her current residence in Chicago to be closer to family.
"Why did I choose to work at Embrace? I wanted to work at a startup. I wanted to be at a smaller company to do things outside of my comfort zone. You get more responsibilities at startups, so I wanted more responsibility and being exposed to things I haven't tried outside of just sales."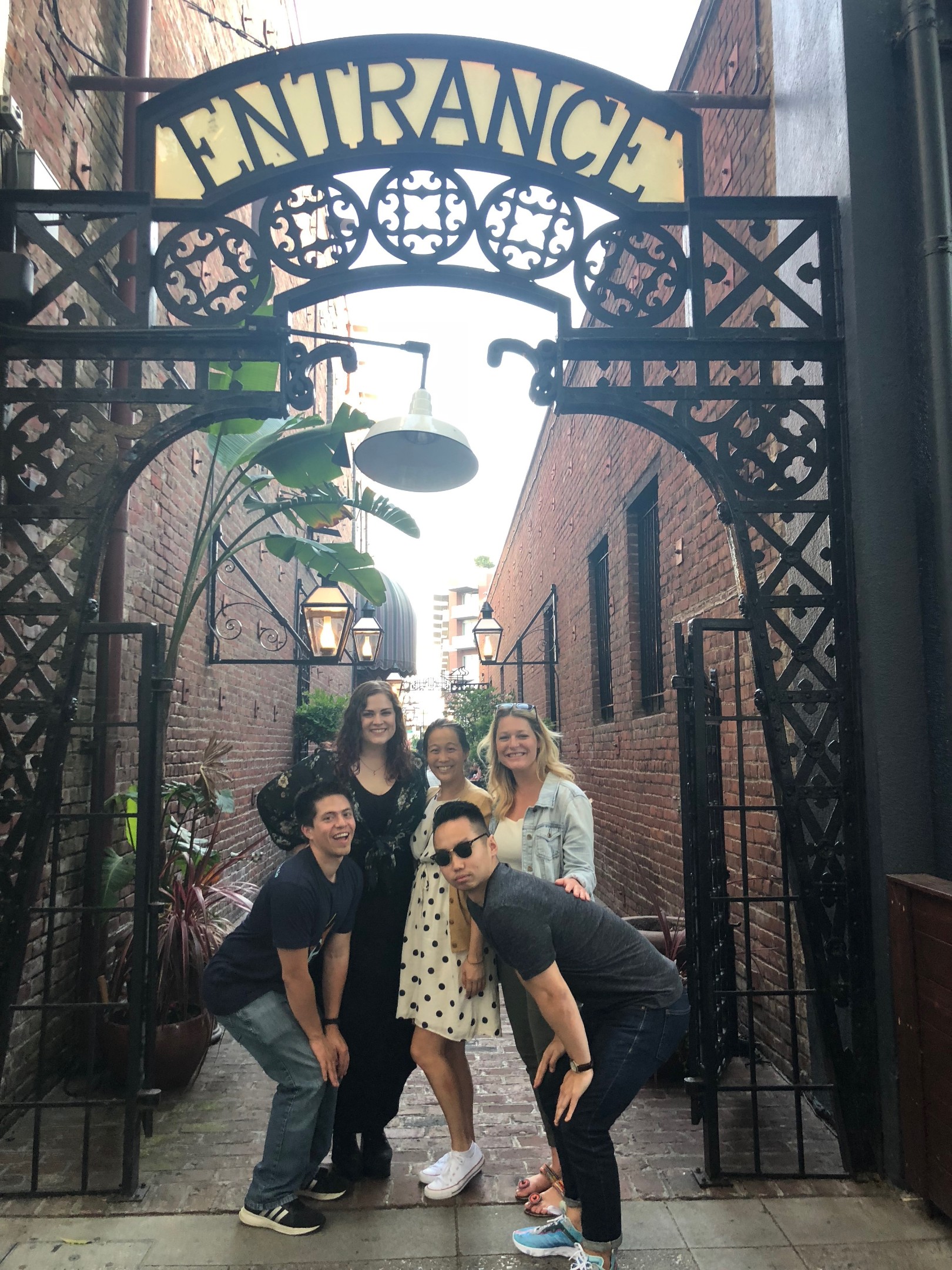 At Embrace she's done everything from closing Embrace's first six-figure deal to solo-holding a conference booth hosted at South by Southwest. When asked about what she learned from closing the first six-figure deal, Megan said:
"It was challenging, though I wouldn't say it was impossible. I learned how to negotiate with Fortune 500 companies and how much fun it can be."
A people-person that loves to travel, Megan has been experiencing the doldrums of COVID-19 life.
"I used to travel once a week, once every other week and now we don't. So shifting partner communication to all virtual has been the biggest change since COVID-19."
But on the plus side, she's got an adorable new puppy!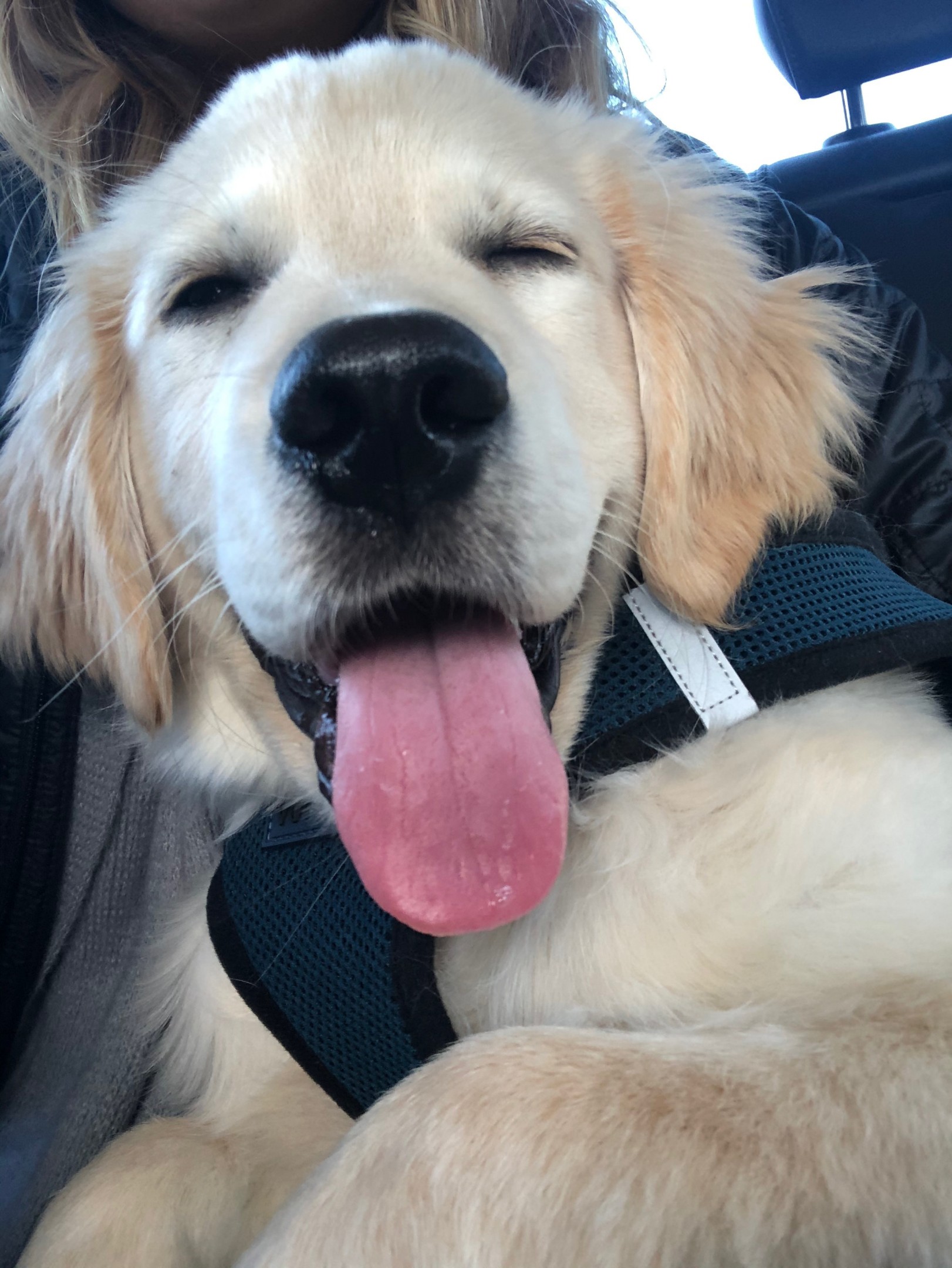 This is Miller, Megan's new furbaby. A golden retriever that is turning 5 months old and consistently astounds the team's expectations with how big he is getting. Embrace loves all pets, but you should hear the gasps of surprise each time Miller makes a Zoom appearance because he is huge. (I'm serious, in a couple of months I don't think he'll fit on Megan's lap anymore.)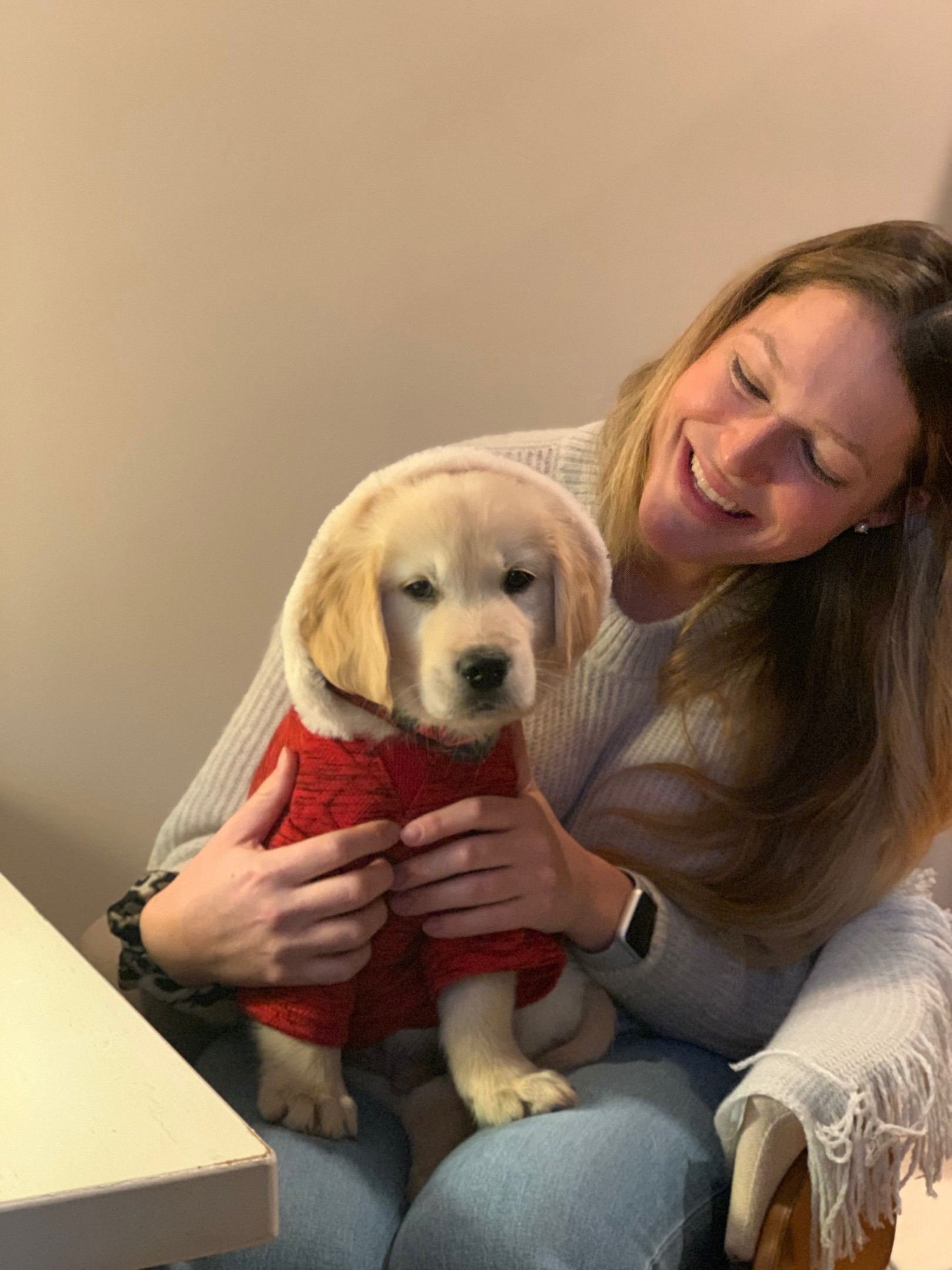 As for her coworkers, Megan considers Christine Hermawan to be her bestie.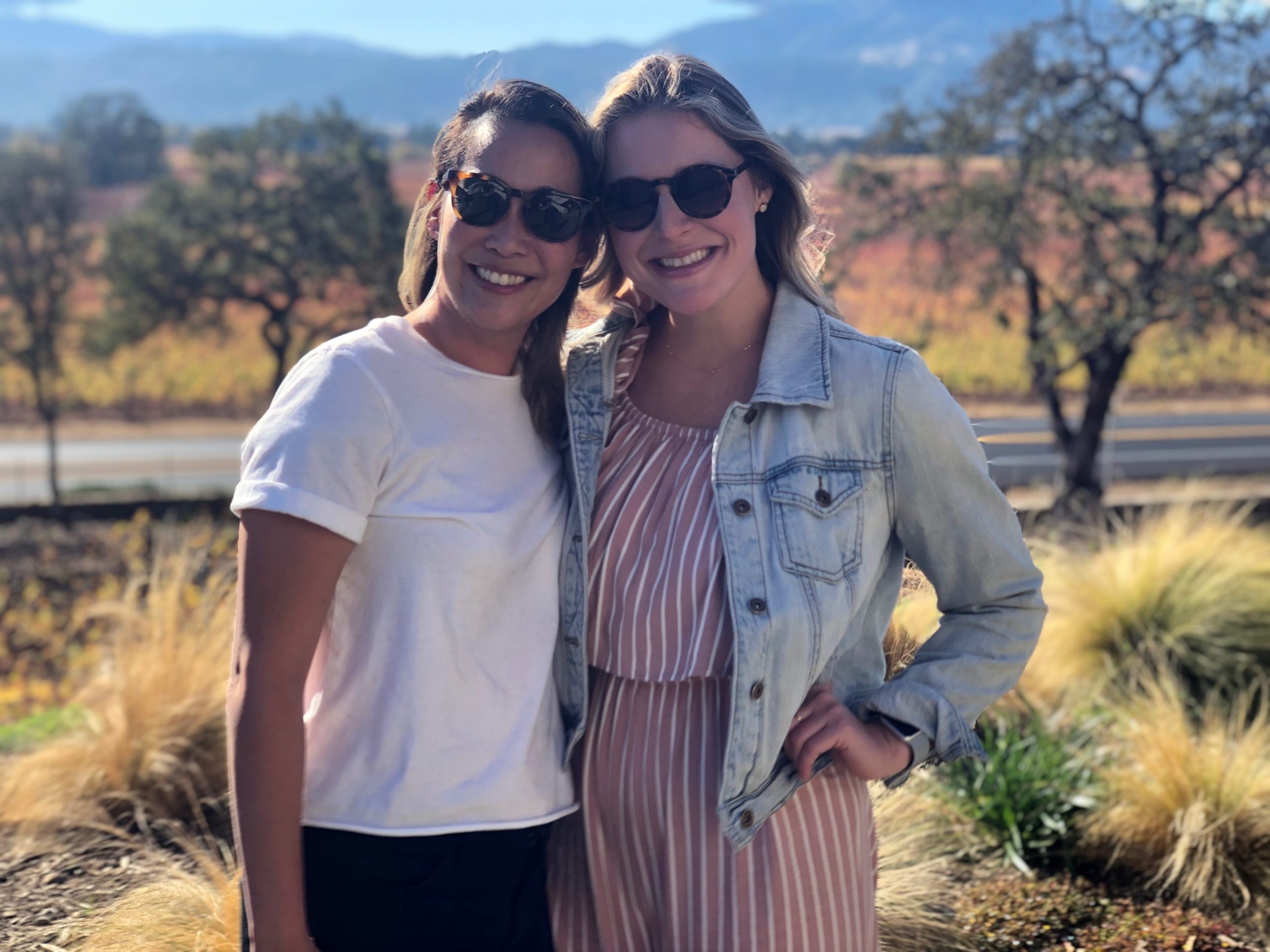 "We just get each other. We know each other. We're on the same wavelength. We are the dream team and I love traveling with her. We get in the same line at the airport, that is always lovely. We are both yoga instructors, so we have that in common. We both do pottery! We're into the Woo Woo things."
When asked to elaborate on the Woo Woo, Megan explained that it's "earthy things like gardening, sound baths, and meditation." She said that those in the know would know, but you should have seen her face light up when she was talking about it!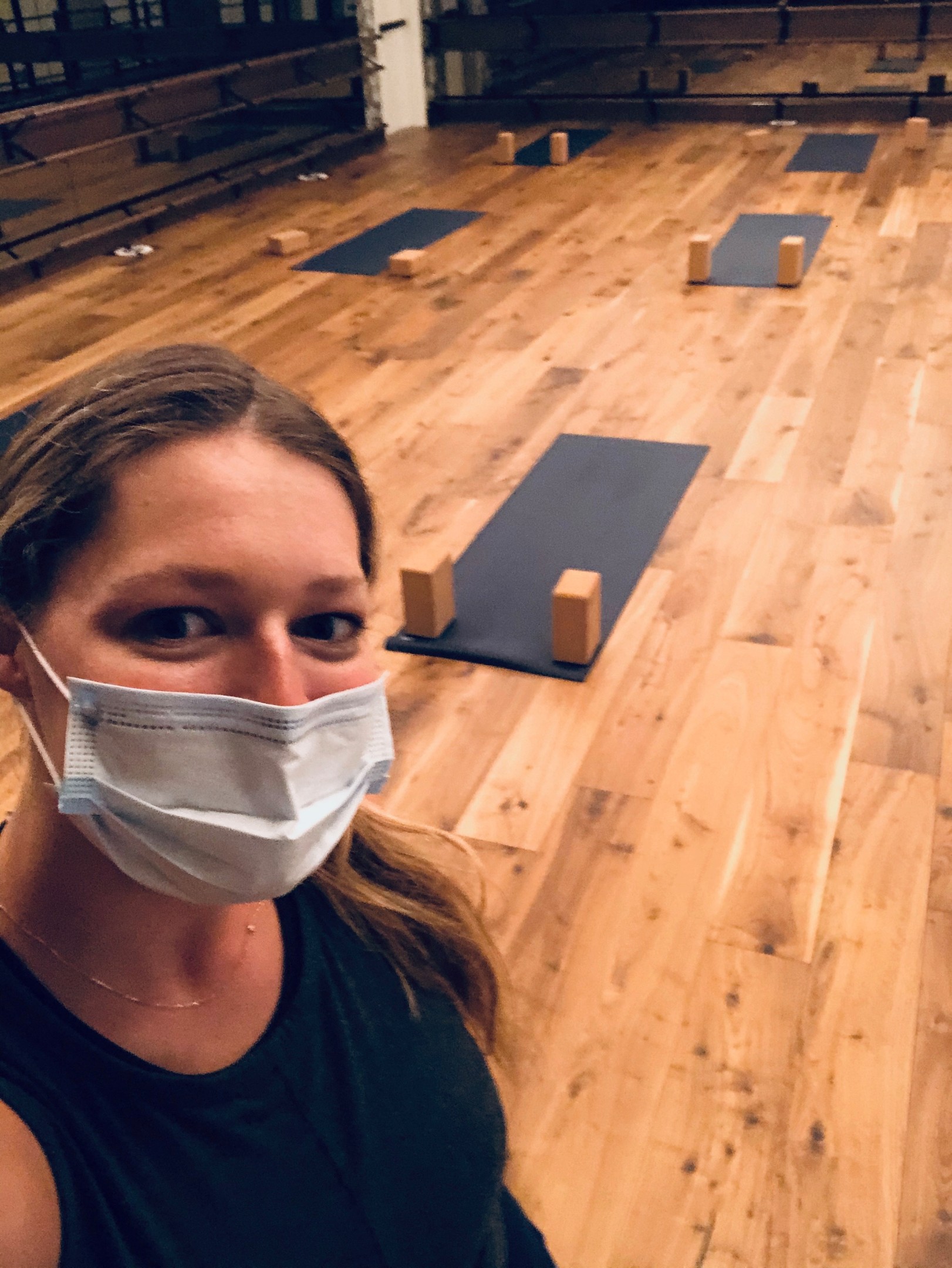 As for which coworker she considers to be her sidekick, Megan did not hesitate.
"Doug! Doug Clark. We basically started within like two months of each other and we are the first salespeople at Embrace. So we've come up through the trenches. We've seen the good, the bad, the ugly — he's always there. He's been my solid buddy throughout Embrace… figuring out the beginnings of sales for Embrace."
Apparently, Doug introduced Megan to her first experience with Indian food (the microwavable ones don't count, as Megan rightfully pointed out).
"I had my first authentic Indian food with Doug in Salt Lake City, and it was delicious."
With regards to who she's excited to get to know more, it would be our recent addition to the team: Daniel Topham.
"We make a great team on customer calls. I'm excited to be friends with Dan and all the recent new hires."
Outside of her Embrace work, Megan is a part-time Yoga Group Fitness Instructor at Equinox and an Associate Board Member at Big Green, a nonprofit organization that builds Learning Gardens in schools around the country and focuses on growing sustainable organic food.
The rest is her answers to a few rapid-fire questions:
Favorite street food? Tacos – al pastor and chicken
Go-to alcoholic drink? Spicy margarita
Dream car? GL350 Mercedes (but she notes that it's her "future mom car")
First place to vacation after COVID-19? Peru
If you can learn any skill, what would it be? Piano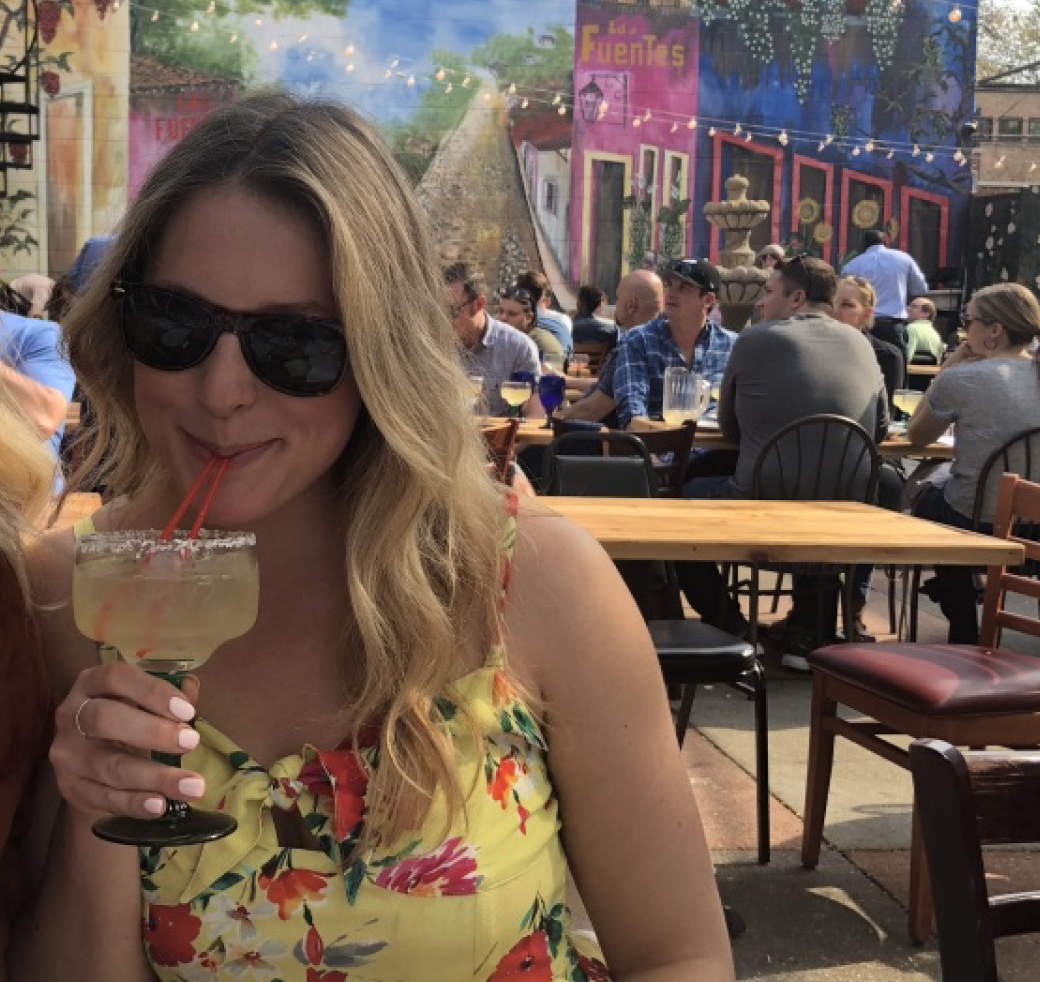 Megan is just one of the wonderful people I have the pleasure of working with at Embrace. Look forward to when I can do another write up of an Embracian!