Think small.
Win big.
With revolutionary insights based on unsampled
session data, Embrace gives you the ability to build
breakthrough mobile experiences—in record time.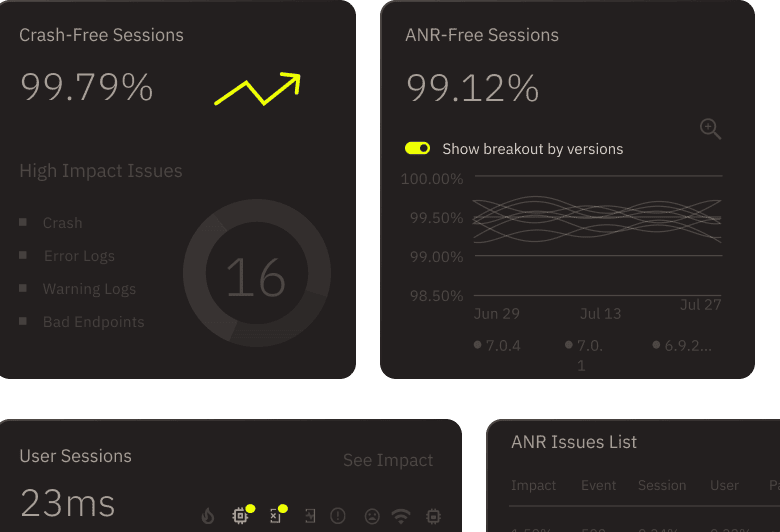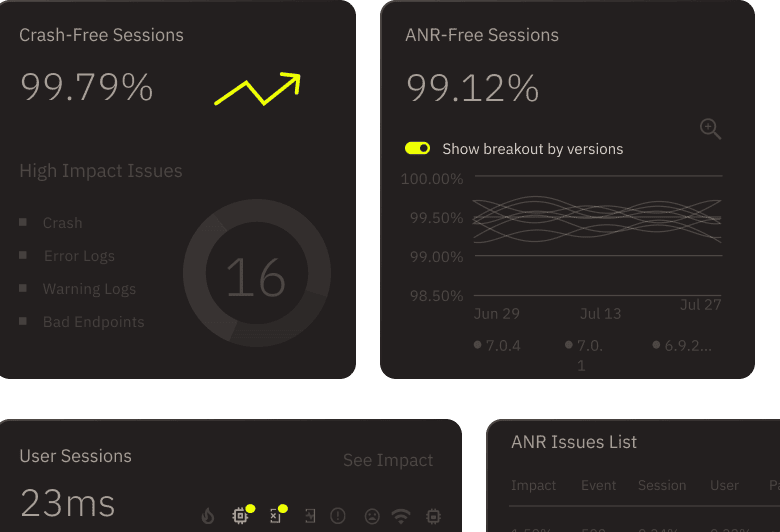 Build experiences
that change the world.
Teams use Embrace to deliver mission-critical mobile
experiences that reset the expectations for what mobile can do.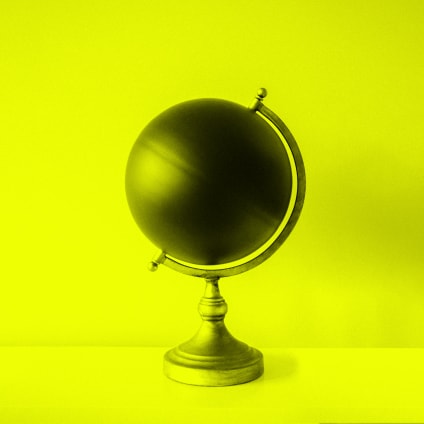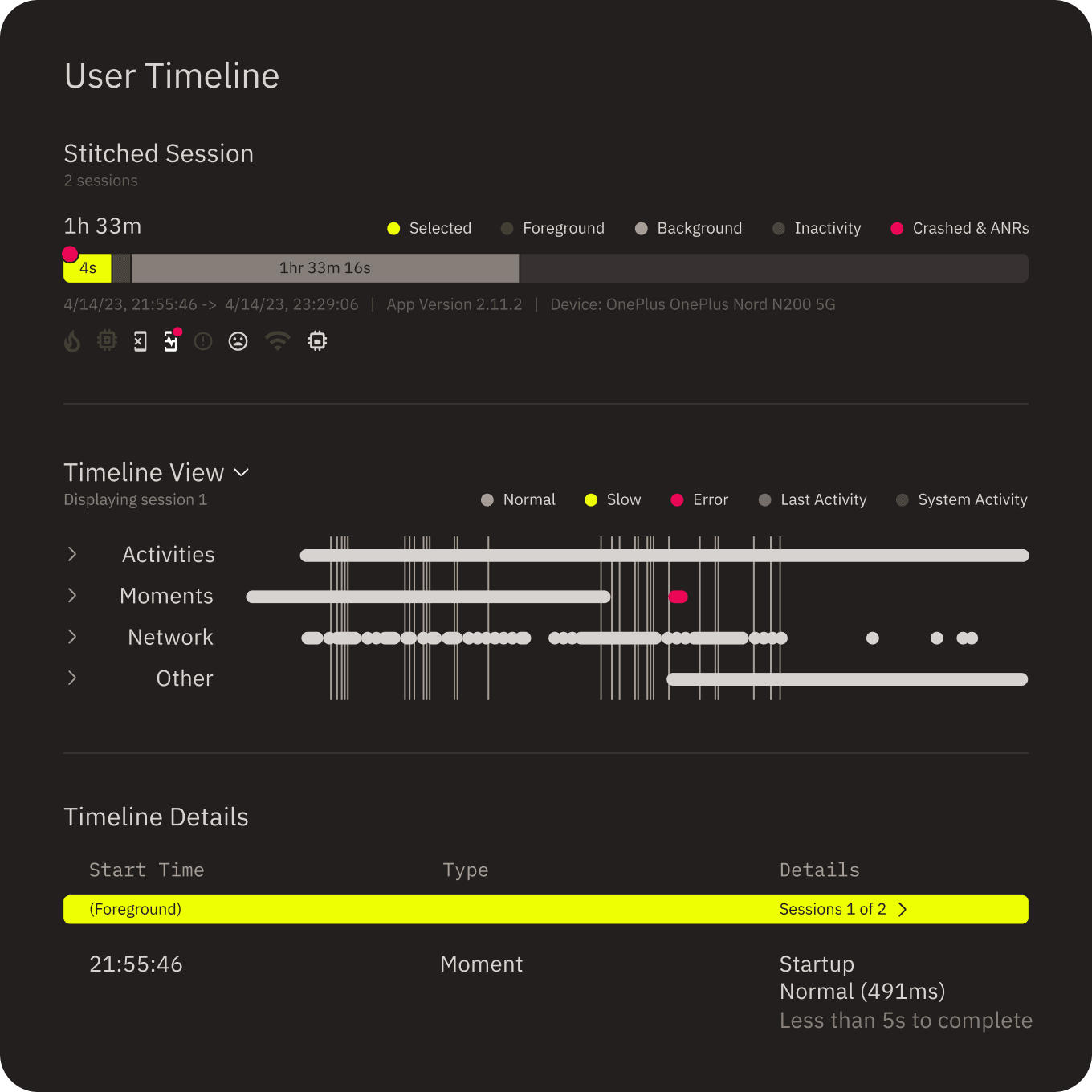 Unified user session insights
Get a play-by-play of every user session to take the
guesswork out of issue resolution.
Ultimate crash reporting
See crashes that no one else detects, and spot issues early
before they propagate.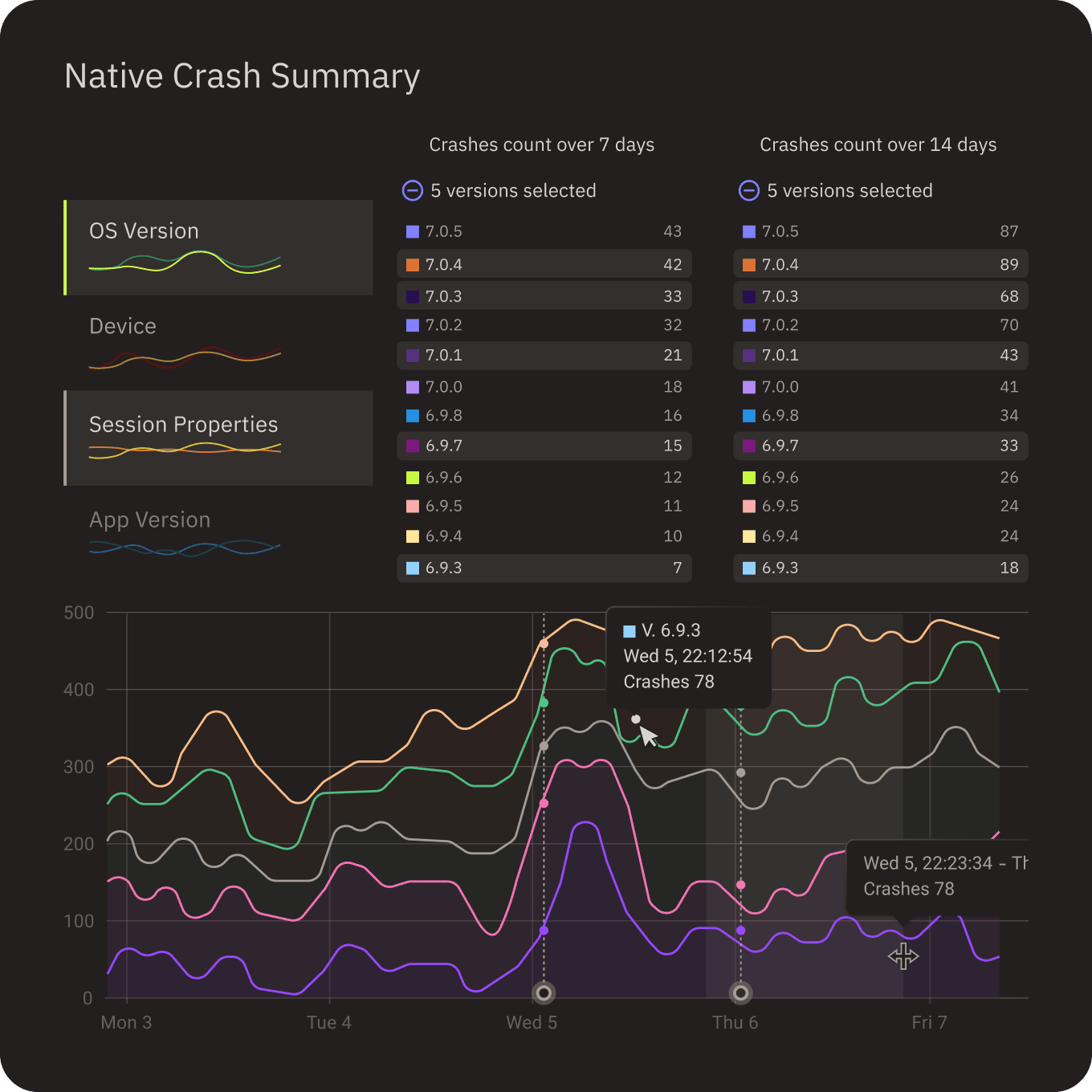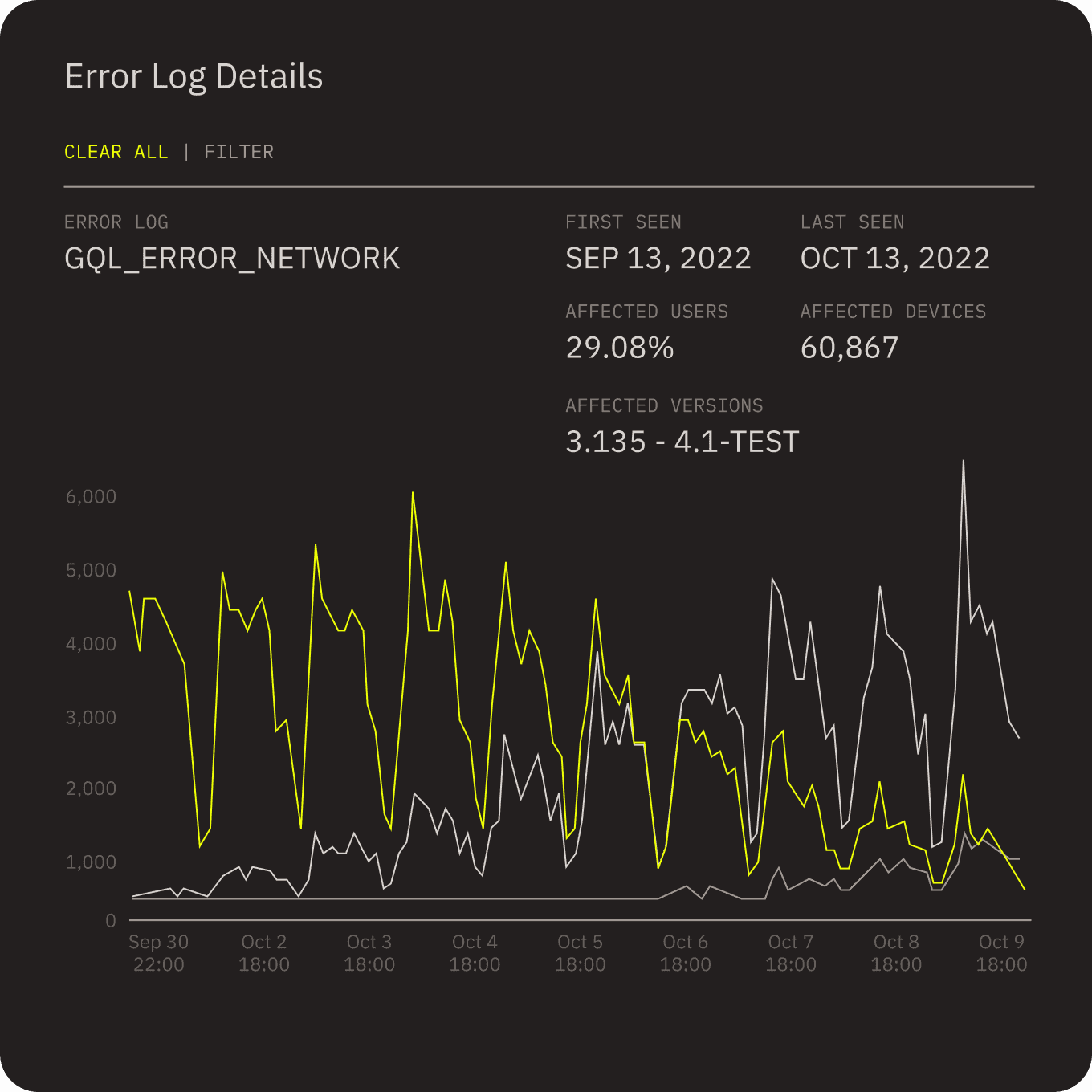 Full-context error tracking
Connect individual events with the context of the user
actions that caused the error to occur.
Best-in-class network and
performance monitoring
Device-side monitoring that helps you decode crashes,
freezes, and log errors.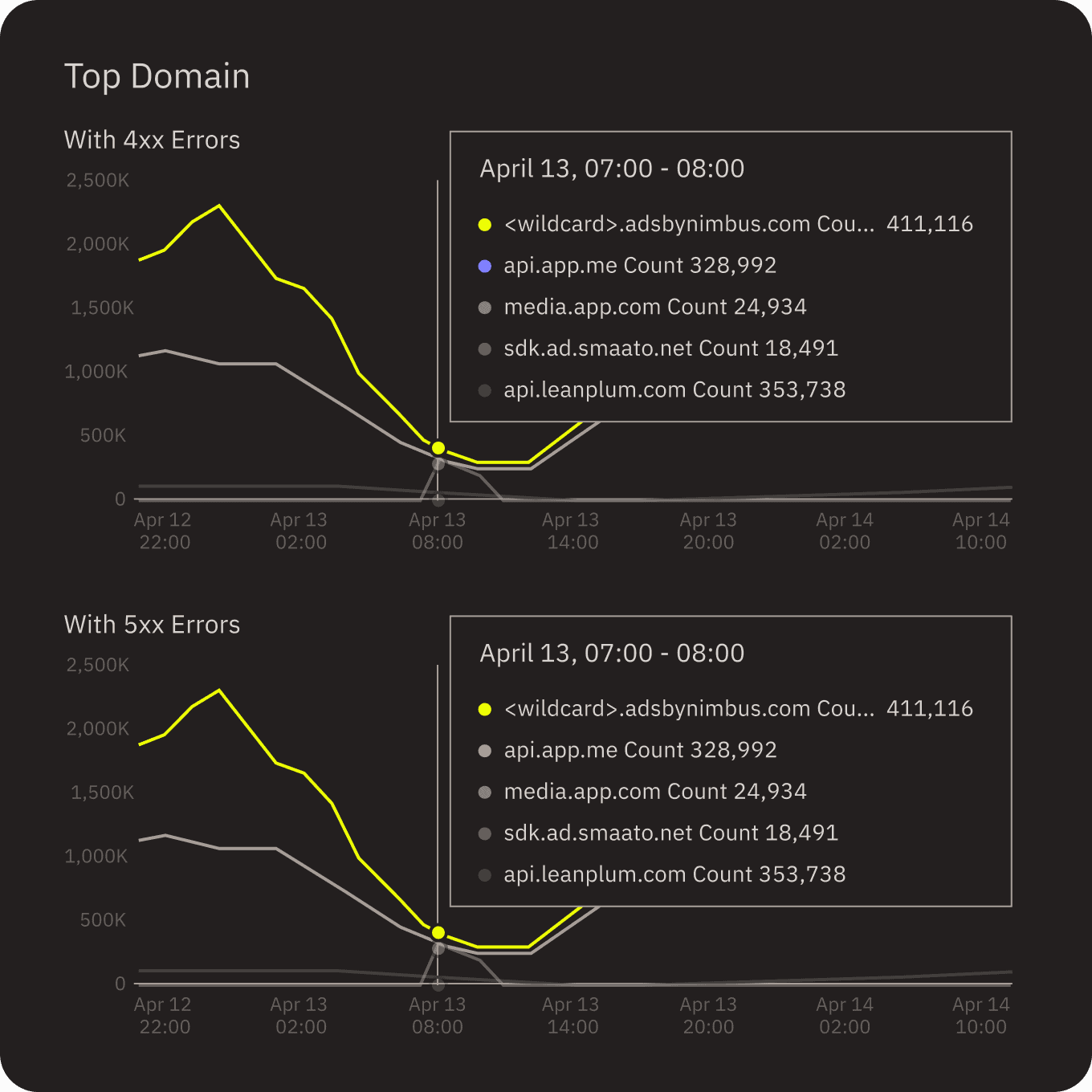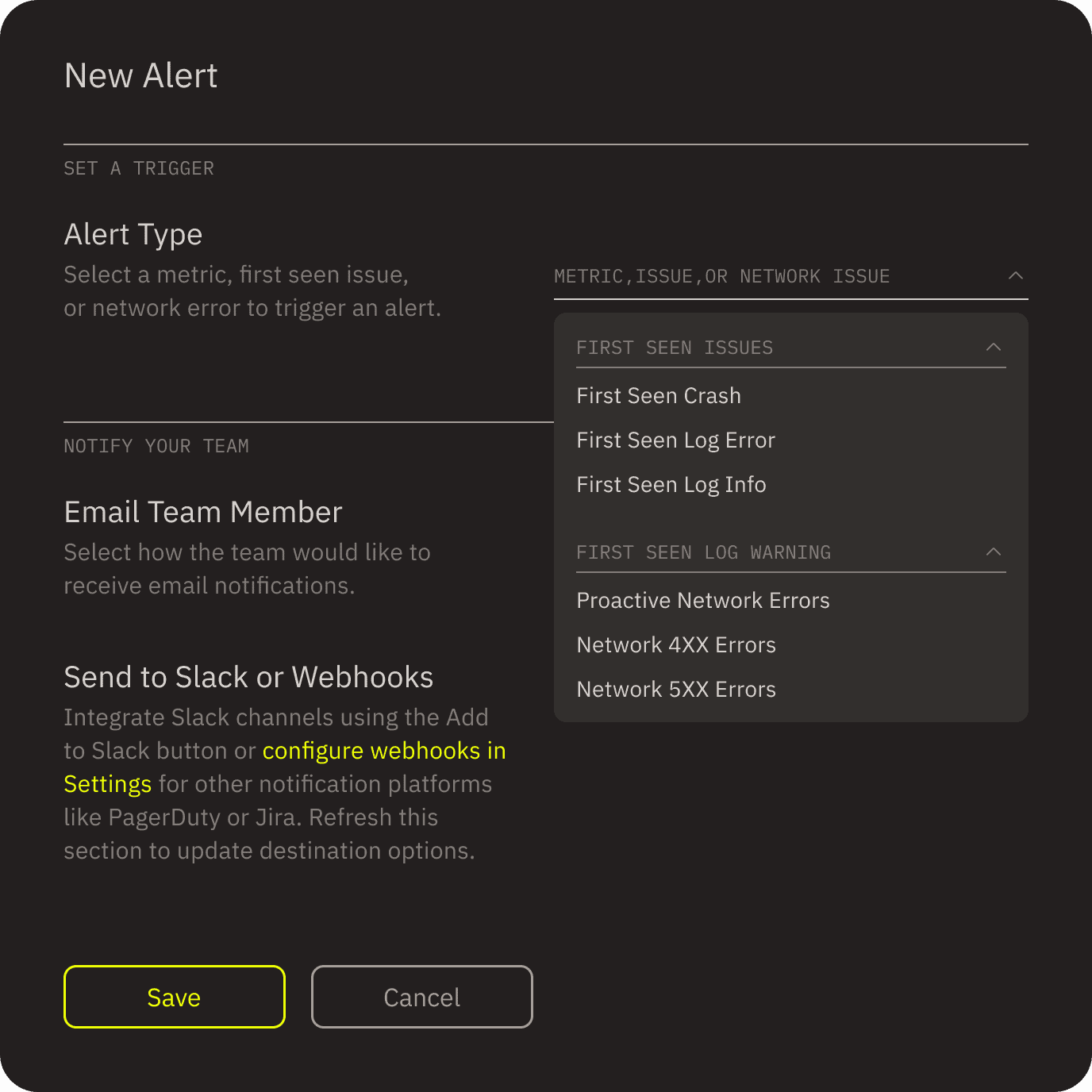 Proactive and configurable
alerts
Define the metrics, errors, user segments, device
environments, or properties to create completely
targeted alerts for your app.
Custom dashboards
Go from an individual session to an aggregated view to assess
impact, pinpoint errors, and prioritize actions based on user impact.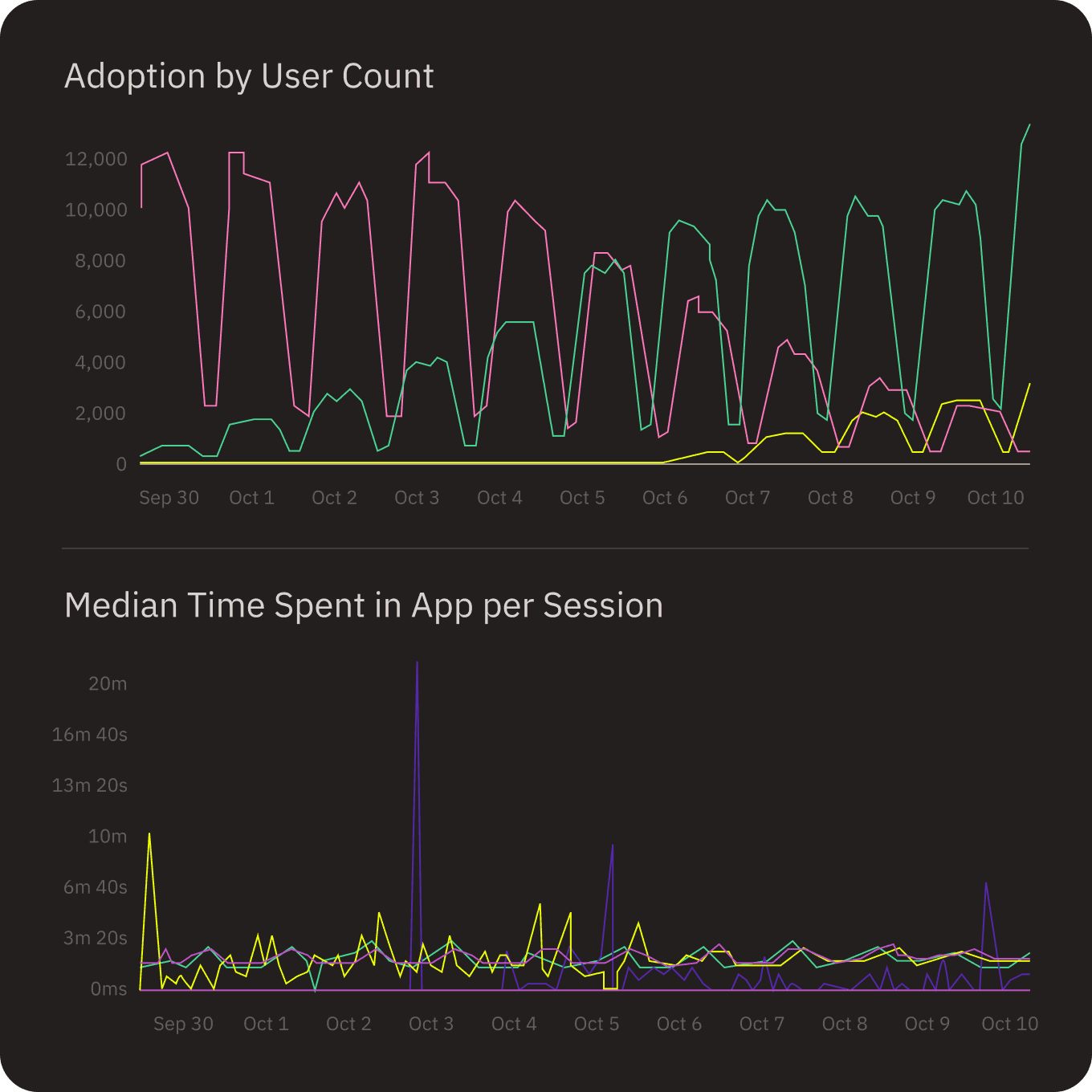 Resolve issues faster.
And focus on new
features.
The people behind Embrace make all the difference.
From our customer success team that delivers
invaluable insights for improving experiences, to tools
and partnership to help you grow your business, we're
always putting our mobile expertise to work for you.
Dynamic KPI tracking
We'll help you set up reports that track the revenue impact of resolve bugs, new features, spot improvements, and key user flows.
Industry benchmarking
We analyze data across the mobile industry to give you insight on performance based on your vertical.
Superior customer success
Our mobile experts are just a slack message away, and dedicated customer success managers proactively help you troubleshoot and pull data quickly.
Bring the right
data to every
decision
We partner to bring mobile data into your
stack—when and where you need it—to drive
better business decisions across your operations.
Embrace is the best monitoring solution we've found for our mobile games. The depth of insights they provide allows us to understand which issues to address and gives us the data our teams need to solve them. We can make better decisions for our business and users because of our partnership with Embrace.
Bruno Dreux
Director of Engineering Operations
Read customer story
Embrace has helped our team identify the source of issues, understand their impact, and ultimately solve them much more quickly and effortlessly than with previous tools.
Dom Scandinaro
SVP of Engineering & Data

Embrace provides Ibotta with the tools to quickly identify and fix issues so we can reliably deliver great user experiences.
Scott Lemke
Distinguished Engineer

Embrace has helped RV LIFE analyze crash paths to discover hard to diagnose bugs. It has also helped us identify libraries and third party code that was causing bad user experiences.
Kurt Anderson
Deputy Director of Technology

Black Friday is one of the most important events of the year. We use Embrace to monitor our platform and troubleshoot any problems while the live event is going on.
Chris To
VP of Technology
Read Customer Story

Companies around the world who trust Embrace

Embrace is how you make mobile
mission-critical.
Understand what people need to fall in love with the things you build.
Go bigger, move faster, and don't break things. With Embrace.