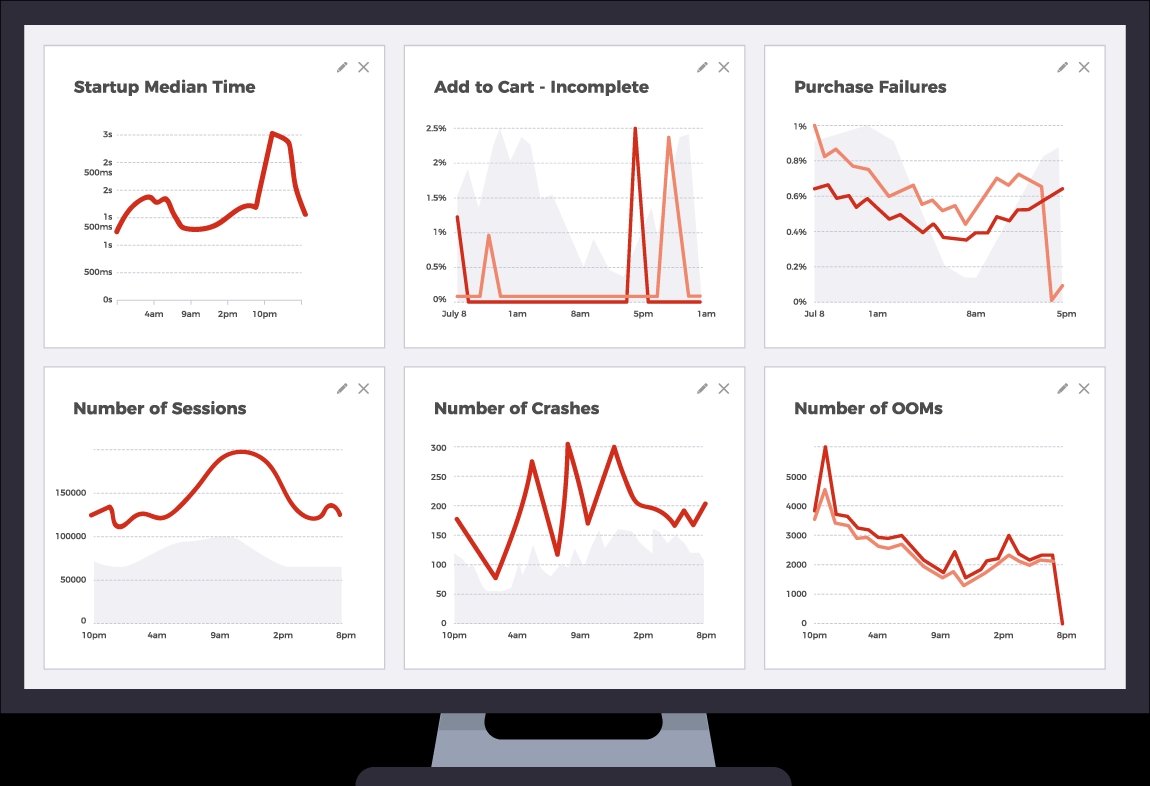 REAL-TIME DASHBOARDS
Real-time dashboards for complete observability on mobile
Observe the metrics, KPIs, and SLAs that matter to you. Think "Datadog" infrastructure monitoring, but built for mobile.
Visualize KPIs and SLAs as tables or graphs
Miss the Crashlytics dashboard? We've got you covered with every graph and more.
View every metric affecting application performance and stability, including crashes, logs, and network calls.

Filter by version, device, and user segment or display one aggregated view.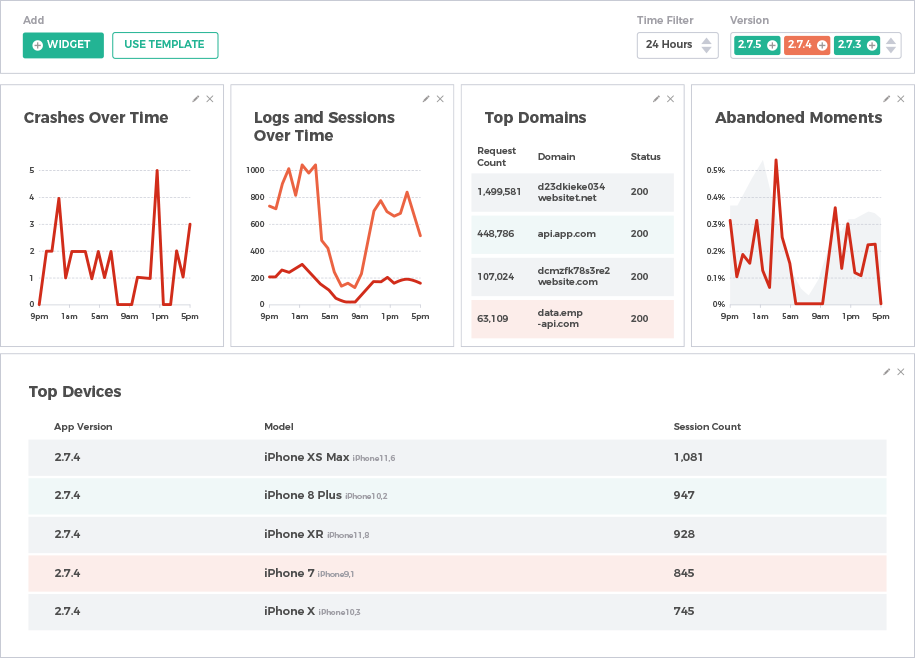 Track key user flows like shopping cart abandons.

Display on your TV and watch in real-time.

A flexible way to create visualizations
Click into a visualization or look up a user to immediately diagnose issues that pop up.
Select any type of health visualization, including:
Issues like crashes and ANRs.
Duration and freezes for key user flows, like startup, purchase, or video load.
Network errors from each user's perspective (4xx, 5xx, client-side errors, response times).
Logs! See your error logs here as well.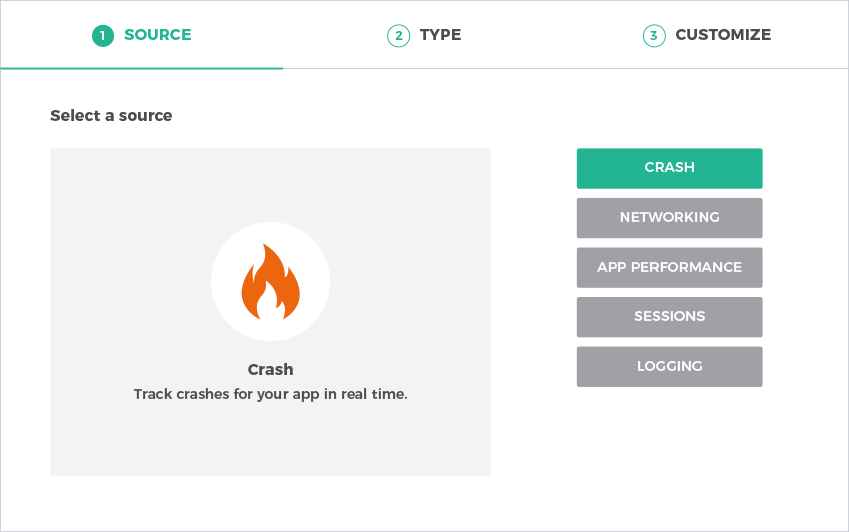 Watch key traditional metrics like unique users or sessions.

View live data as a graph or a table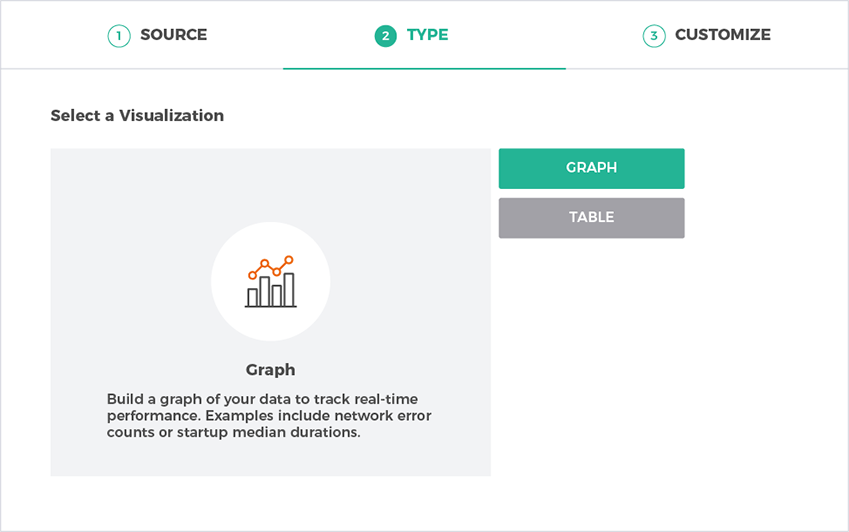 Add a background graph to understand how you compare against your app's baseline performance.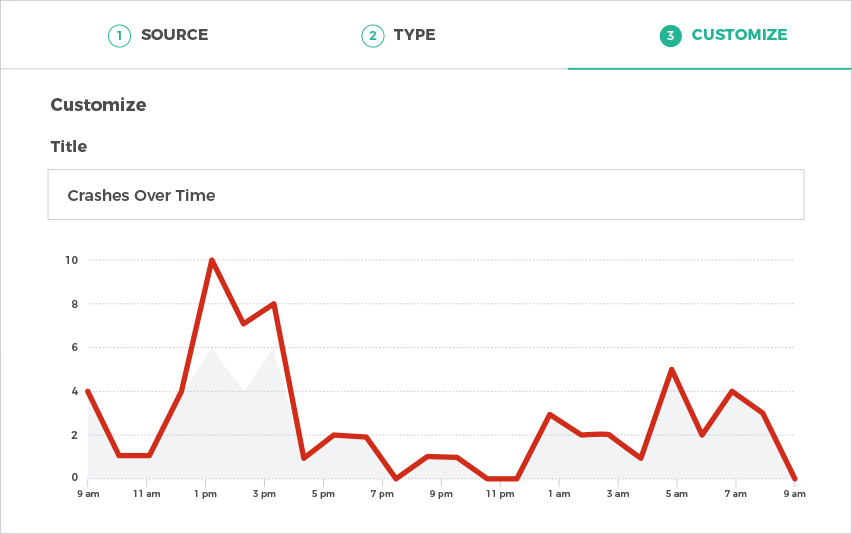 Focus metrics by filtering for user segments, OS, device, or views/activities.