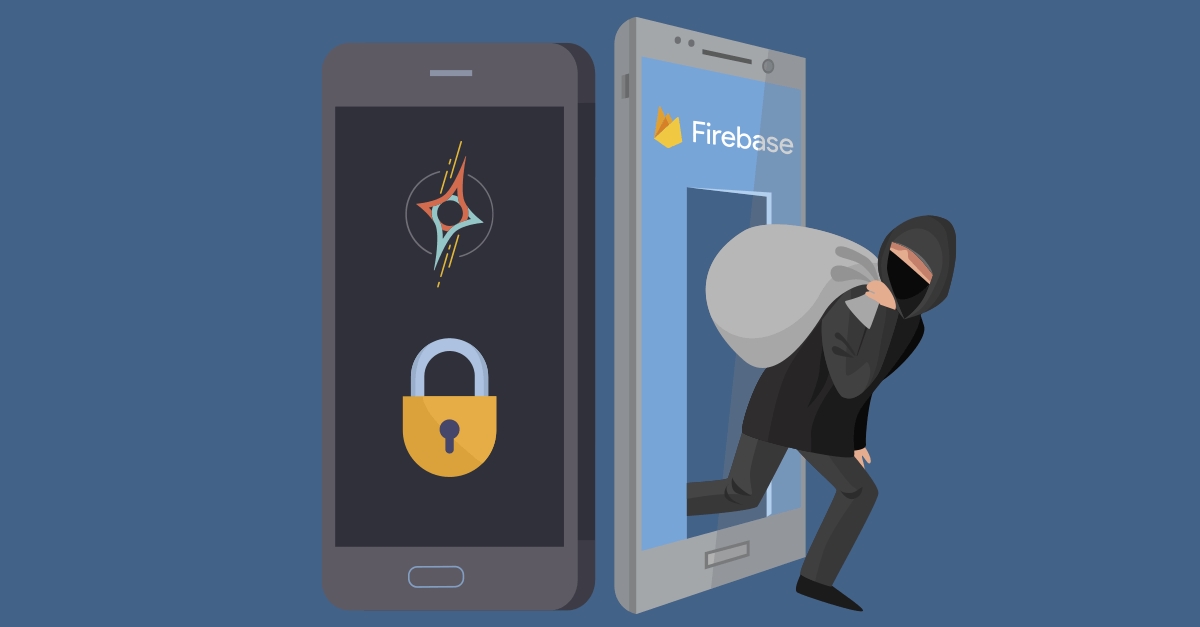 The Firebase alternative that mobile-first companies trust
Firebase is a basic tool used by everyone — big or small — and it doesn't meet the needs of the modern mobile team. Learn how a premium platform can report more issues alongside the data you need to solve them.
Firebase is the first phase of your mobile evolution... Why stop there?
Do you want to compete against best-in-class mobile apps? The mobile landscape is filled with failed apps that lost users by not delivering exceptional experiences. Your users are complaining, and Firebase makes it way too difficult and time-consuming to discover and solve issues (and not just crashes).
It is a Frankenstein of acquired tools from Google Analytics to Firebase to Crashlytics… and it feels like that.

Firebase is basic.
It offers a breadth of coverage with little depth. The unique nature of mobile demands user actions and technical events alongside device data from individual sessions to reproduce and solve difficult bugs.
Firebase is not cohesive.
It is a combination of tools from Google Analytics to Firebase to Crashlytics and it feels like that.

Firebase killed the Crashlytics we know and love.
No more real-time dashboards. No more clean UI. No more data behind a crash other than a trace, and you need more than a trace to get to 99.9%.
Firebase isn't reporting every issue you care about… Embrace is
Firebase underreports crashes and lacks coverage on issues that don't end in a stack trace. With Embrace, uncover every issue affecting your users.
Better crash coverage.

Get the data to classify and solve crashes that other tools miss, including how slow, blocking, missing, failing, and out of order elements directly impact performance.

Advanced ANR detection.

Freezes and stutters can lead to user churn without crashing the app. Discover where your app causes users to rage tap or abandon purchases.

Discover and fix failing web views.

They no longer are a black box with more web view insights including automatic reloading when they fail.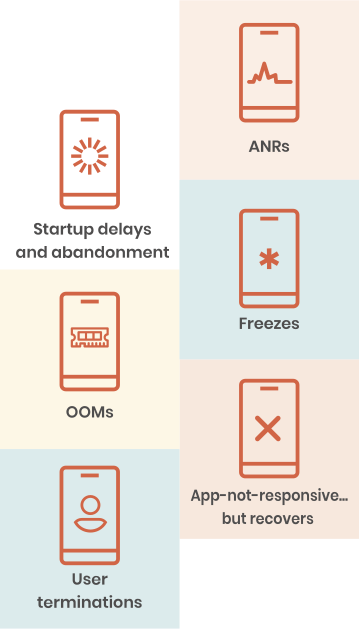 Trusted by top mobile companies
Identify and resolve more crashes, decrease churn, and increase user retention starting today
Observability, monitoring, and debugging in one platform

Embrace is holistic
With Embrace, know the true health of your app, which is derived from all performance and stability issues that affect the user experience. Easily monitor entire releases or individual features to spot regressions instantly.

Embrace is comprehensive
Embrace is built to solve the toughest mobile issues by giving you all of the metrics a mobile developer needs in one place. Find all crash, stability, and performance insights, conveniently connected to every user's individual sessions.
Enterprise-scale with infinite usability
Embrace is built for the modern mobile team and not the mass of individual developers. Via one SDK and one platform, consolidate your tooling and empower your entire organization with easy data access for their needs.
VPs of Engineering

can compare releases with any desired metric to spot improvements or regressions.

Mobile managers

can monitor feature health with real-time dashboards.

CS teams

can triage user complaints by first looking up users and accessing their sessions.

QA teams

can check the health of the network when testing features before going to engineering.

Mobile engineers

can identify, prioritize, and solve any user-impacting issue.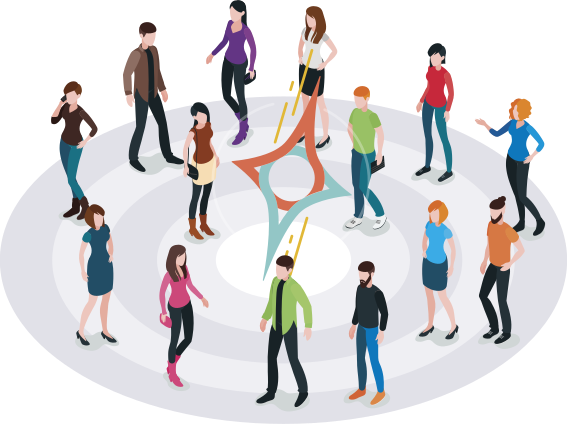 Privacy-focused from the start… Google is not
Firebase is Google, and the privacy of your users is very much secondary to the alluring collection of rich user data for targeted advertising. With Embrace, you get a platform built for the singular purpose of helping your team ship better apps.
We are GDPR compliant and do not collect or store any PII and are private by default.
We are 100% aligned to you and your users. We only capture the technical data needed to solve mobile issues for your application. We're not interested in funneling user data for targeted advertising.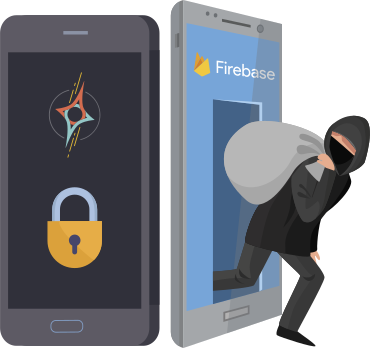 You're letting your competitors leapfrog you. Put a stop to it now with the best-in-class mobile platform.