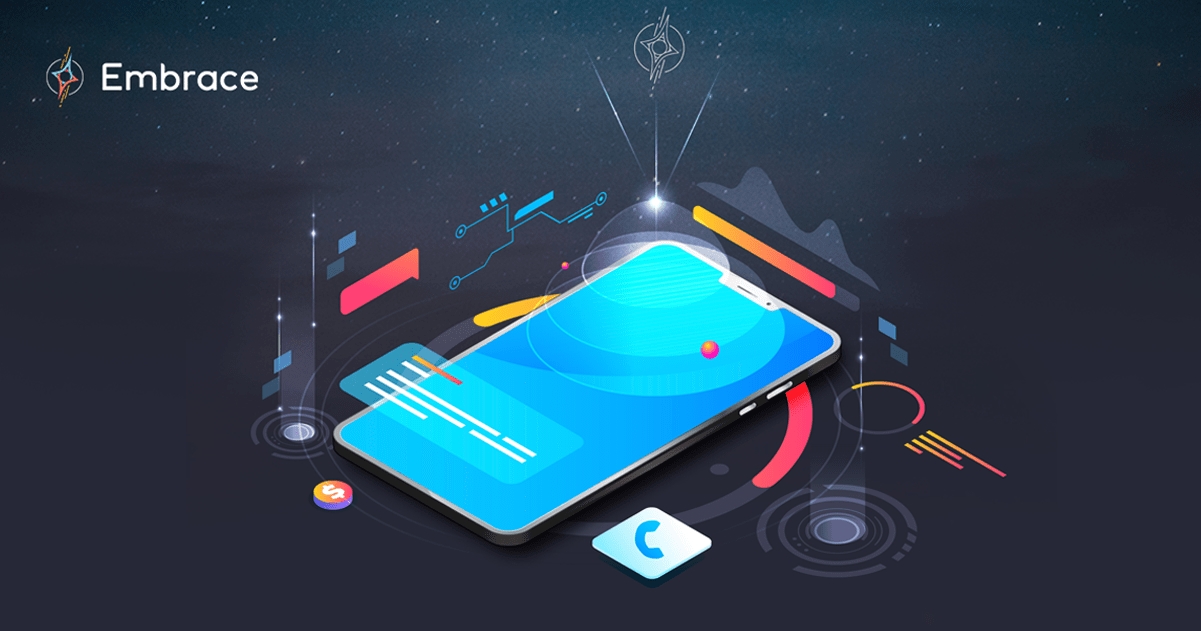 EMBRACE OVERVIEW
Comprehensive Observability and Monitoring for Mobile
With Embrace, your mobile teams have full visibility across releases into performance, stability, and feature health. In today's world, mobile is so important that it requires a purpose-built platform, and Embrace is here to improve your user experiences and accelerate your feature development by identifying and solving problems that other toolsets simply cannot.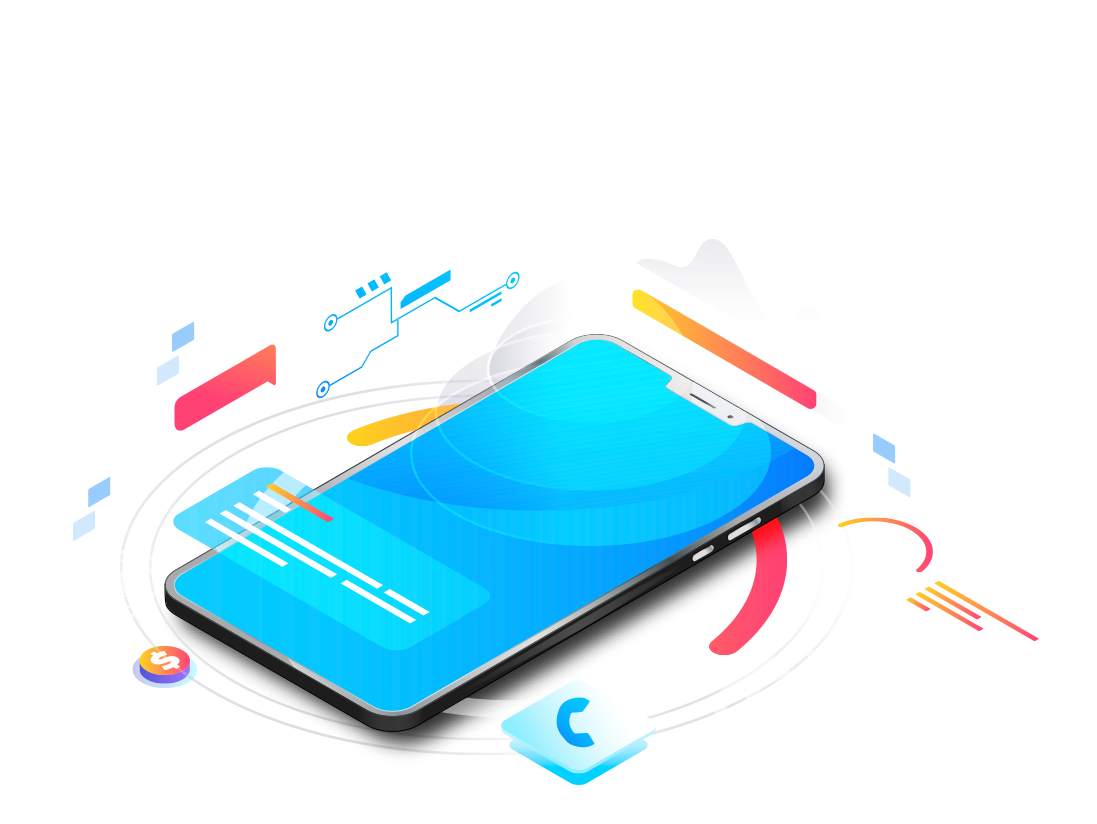 Platform
A complete analytics toolset built on top of cohesive, unsampled data from each and every user session.
Identify all issues affecting app health
Prioritize based on true user impact
Solve issues faster with session replay

Alerts
Proactive alerts for errors you wouldn't know about otherwise, and hyper-targeted alerts for any error or metric you want to know about sooner.
Configurable alerts for any error, metric, or user
Proactive alerts
Noiseless

Mobile Expertise
We show up. Our experts dig into your toughest problems, deliver insights to improve your KPIs, and prioritize with both app and industry benchmarks.
Mobile expertise to problem-solve faster
Dynamic reports tracking your KPIs
Benchmarks on which to prioritize
Learn more about Embrace features
Identify all issues affecting app health
Do you know every issue affecting your app? App performance and stability is about much more than just crashes and error logs. Examine every type of issue that leads to poor user experience, increased churn, and lost revenue.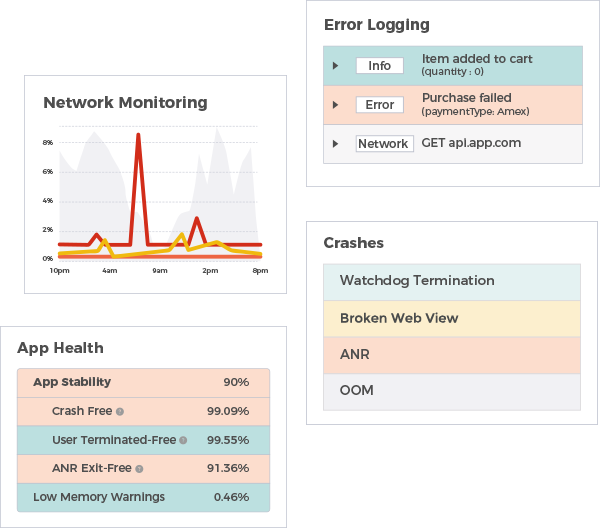 Prioritize based on user impact
Do you struggle to identify which issues impact your business the most? Go from an individual user session or an aggregated graph of an error to see the precise count of users and the complete list of every single user impacted. Easily pinpoint the errors, user flows, features, and releases that deserve immediate attention.
Instantly derive the actual impact of any user complaint or issue.
Observe a release and feature by any metric, SLA, or KPI.
Real-time Crashlytics-style, configurable dashboards. Learn more about Real-Time Dashboards.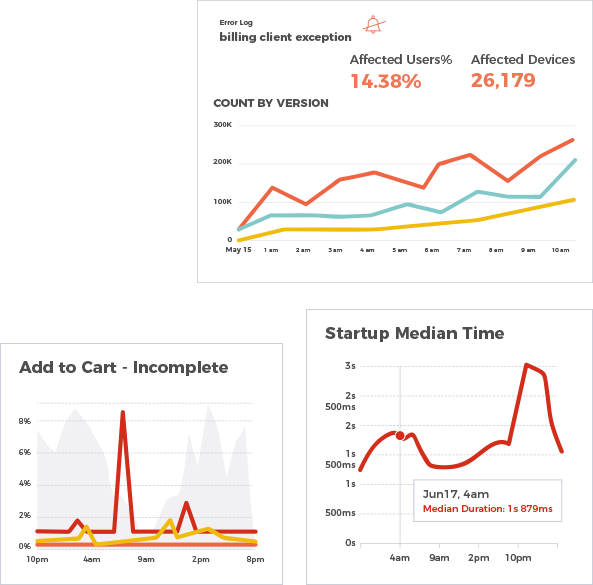 Solve issues faster with session replay
Do you struggle to reproduce a user complaint? With access to unsampled user sessions, you can look up any user experience — even ones that span multiple app foregrounds — and have the context needed to solve issues in minutes instead of days.
All the data in one place – View technical events and user actions together. Learn more about Session Replay.
Unique time-based visualization – See the order and duration of all events so you can pinpoint the source of performance and stability issues.
Privacy – Embrace does not collect or store PII.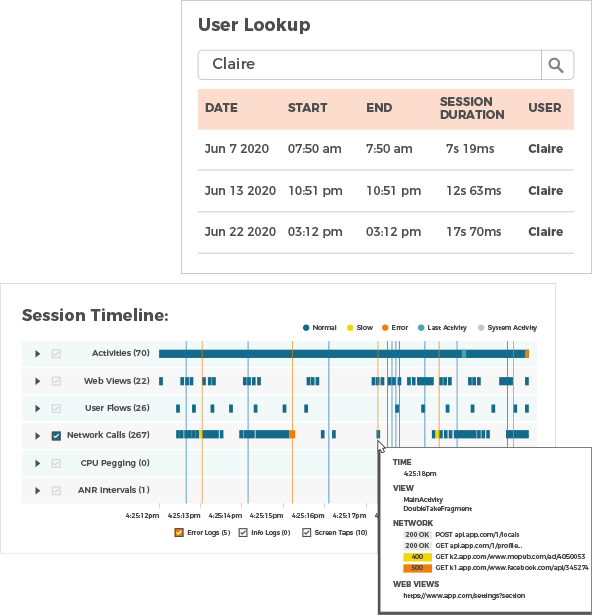 Configurable alerts for any error, metric, or user
Do you want more control over what you are alerted on? With Embrace, eliminate the generic alerts and instead, define the metric or error, the user segment, the device environment, and the properties (e.g. A/B test id, method of purchase, social login type) to create completely targeted alerts for your app. You decide what issues are important and who should care (Slack, PagerDuty, Email).
Alerts for any type of error, including session and user metrics.
Alerts for any issue, endpoint, or grouping customized by any filter, property, or segment.
Detect by counts or the percentage of affected users for any issue.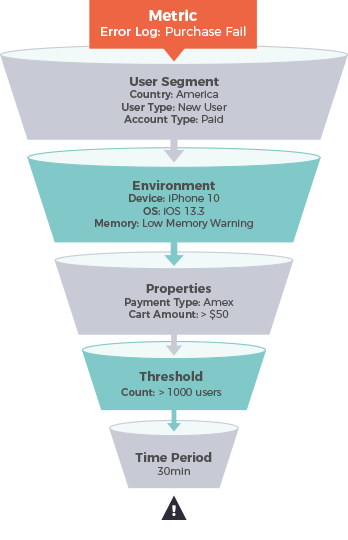 Proactive alerts
Do you want to know about issues before users complain, or even better, your CEO? Get notified immediately without having to wait for support tickets or bad app store reviews.
Discover third-party network errors that are breaking your apps (e.g. Facebook).
Uncover resolved bugs that have resurfaced.
Daily summaries or feature release reports of app health, errors, and user activity.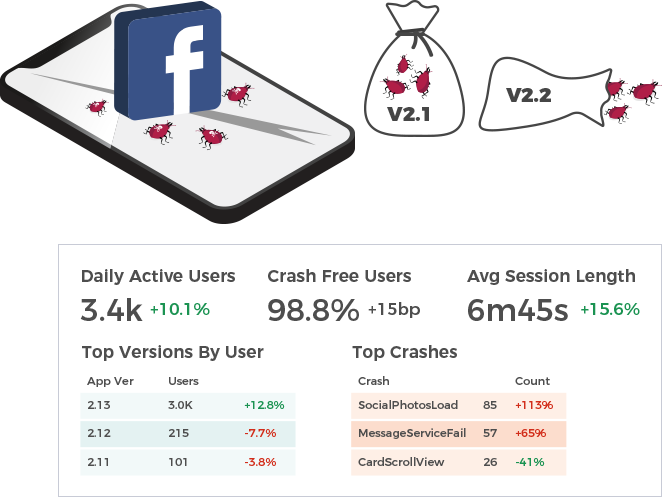 Noiseless
Do you hate noisy alerts? Time spent sifting through duplicate alerts is time you can't spend prioritizing and fixing problems. Reduce noisy alerts to accelerate your time to resolution.
Set custom thresholds so you only get notified if the issue is a problem.
Set custom recovery levels so you are not alerted again and again for the same spike.
Get notified wherever is most convenient to your team (Slack or email).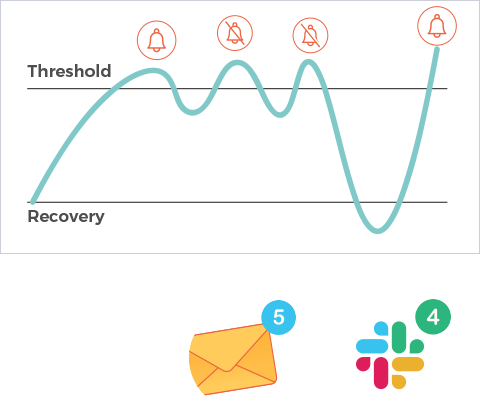 Mobile expertise to problem-solve faster
Have you ever asked Firebase for help? Embrace is much more than an observability, monitoring, and debugging tool. We show up. We are your partners and 100% dedicated to helping you improve your mobile apps.
Our mobile experts are only a Slack message away.
Dedicated customer success manager for troubleshooting and pulling data quickly.
Engineering assistance – We have helped our partners with everything from a four-year-old unsolved crash, misconfigured network calls stalling startups, and freezes from broken web views.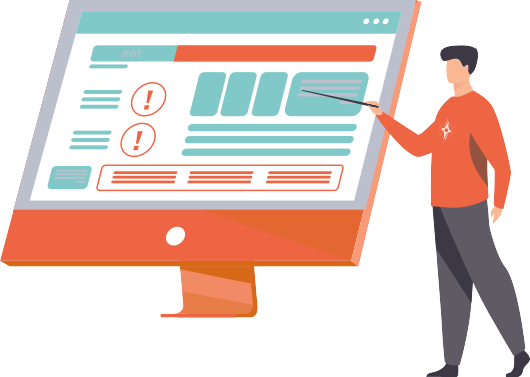 Dynamic reports tracking your KPIs
Do you need a deeper dive to understand trends, benchmarks, and KPIs? All companies have unique apps and users, resulting in different goals and reporting requirements. Embrace is here for the level of support you need.
Get revenue impacts on resolved bugs or new features.
Custom insights on key user flows.
Compare releases to spot improvements and regressions.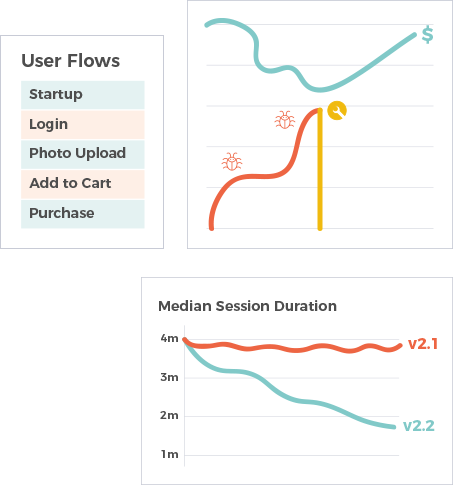 Benchmarks on which to prioritize
Do you want to know where your app health, performance, and features stand against the competition? Embrace analyzes data across the mobile industry to know where the goalposts are, and, most importantly, provides insights on how to help you get there.
Industry benchmarks based on your vertical.
App "breakdowns" to identify performance improvements with expert recommendations.
SLAs and custom license terms tailored to your needs.