GAMING
Build top ranking,
experiences
Proactively find every app hang, crash, and error before your
players do. Whether you're using Unity, Android, iOS, or Flutter
– get the full user journey in a single solution, purpose-built
for mobile developers.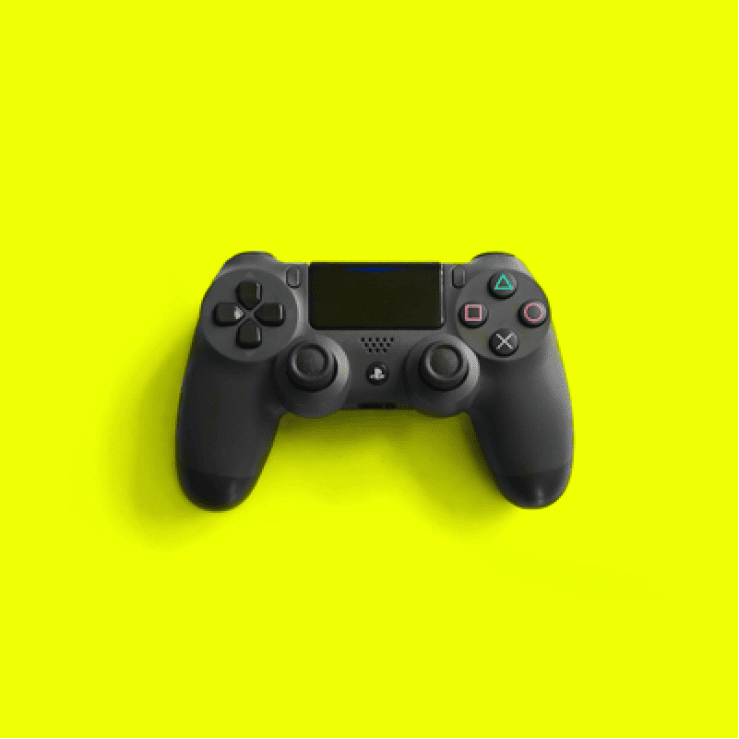 Surface high priority ANRs and crashes that may be impacting your app rankings and discoverability
Profile methods across multiple stack traces captured every 100ms, paired with automated insights, so you can pinpoint if first-party code or third-party ad SDKs may be negatively impacting game performance. Seamlessly pivot to Embrace-powered insights or flame graphs that isolate commonly-occurring frames following the high-volume method to help you get to the problematic line of code faster.
Confidently manage and scale
new feature launches across
every customer segment
Improve game adoption and ensure smooth releases with real-time visibility into performance issues across versions, feature releases, and segments before wider release. Identify spikes in errors, ANRs, crashes, and more with top-level dashboards and proactive alerting without manually adding in breadcrumbs. Quickly spot root causes with a complete, out-of-the-box user session timeline that includes every technical and behavioral detail leading up to the issue.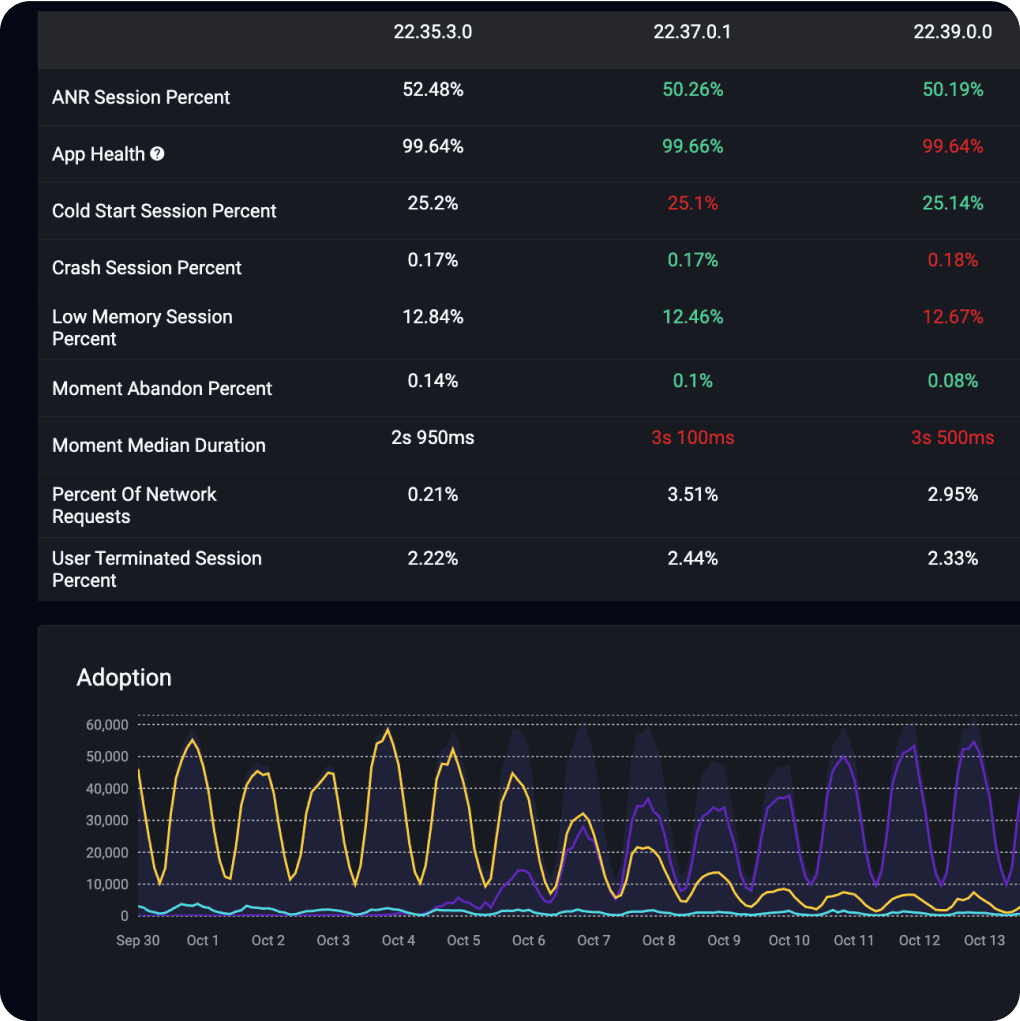 Case Study
Wildlife uses Embrace to maintain
high technical performance, better
player experience, and higher
potential for organic distribution
Learn how, with Embrace, Wildlife keeps games consistently below Google Play Console bad behavior thresholds and increases the frequency its games are featured in the app stores.
Prevent and eliminate issues
that cause revenue loss
Quickly pinpoint and plug revenue leaks, whether they're caused by a failed ad load, abandoned in-game purchase, or user churn. Use advanced filtering across issues that helps you identify ad SDKs that are failing or causing crashes, errors, ANRs, and more within your app experience. Set up custom alerts for specific user flows to spot failing moments like subscription flows that cause paying users to churn.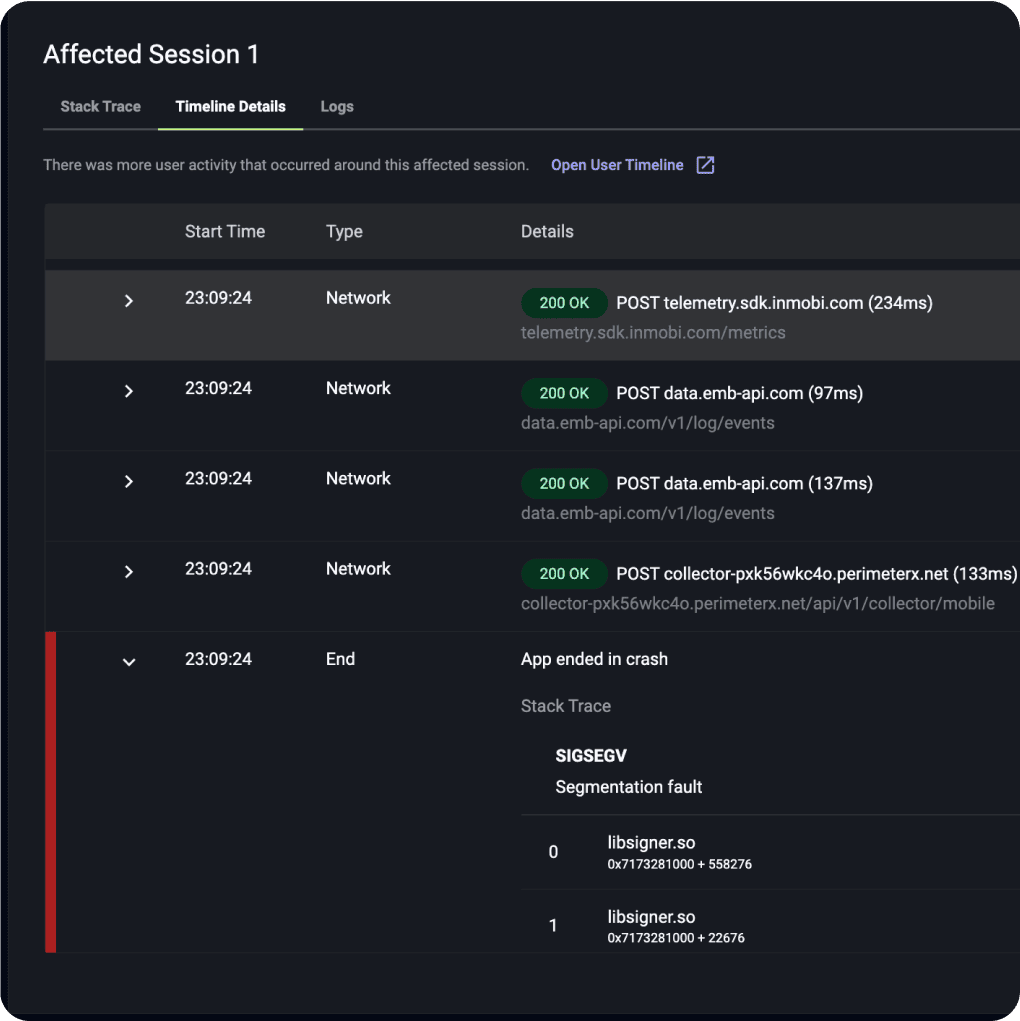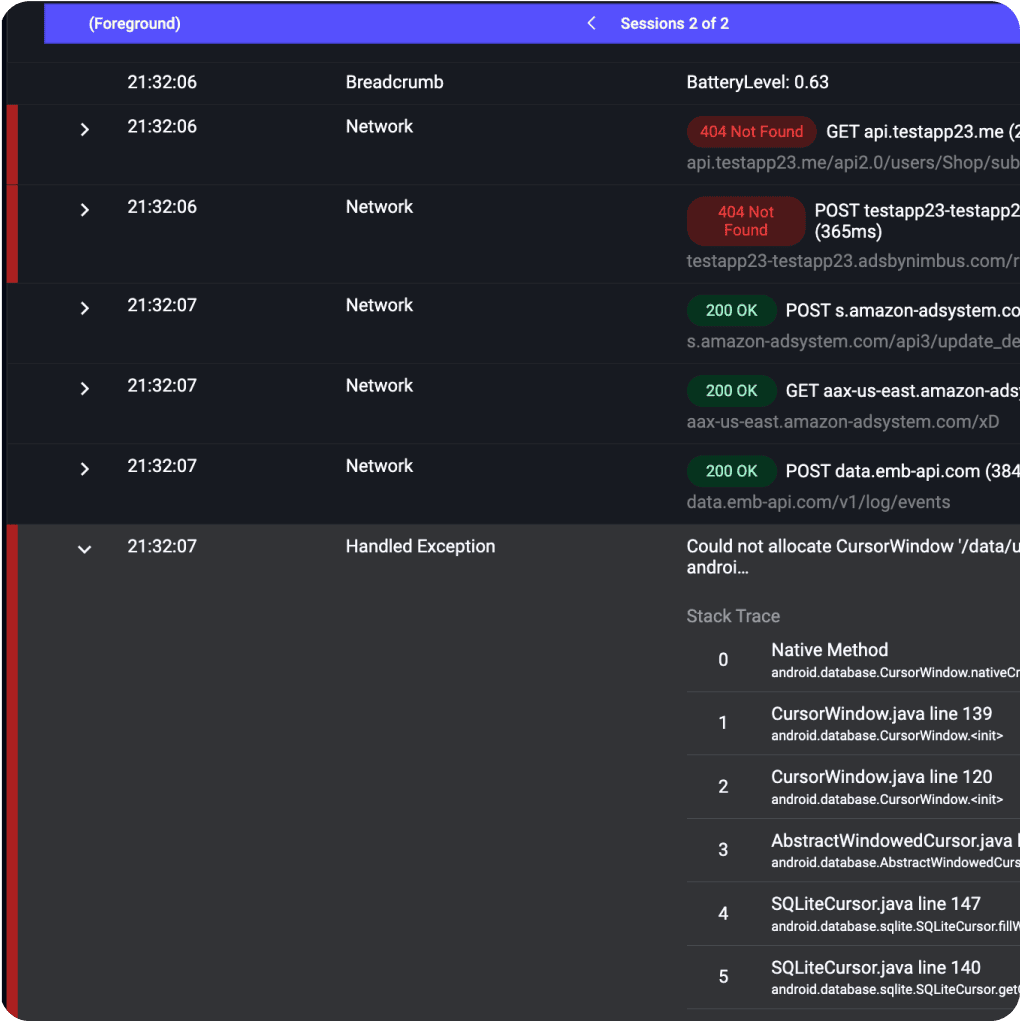 Visualize mobile data alongside
your other systems and
environments to drive better
development, product, and
marketing decisions
Unlock the full potential of your mobile game data with Embrace's API and data integrations that let you easily share insights with backend teams. Isolate issues and failures to specific clients by viewing mobile telemetry data alongside existing backend data to fully understand what went wrong. Visualize mobile insights alongside product and marketing analytics data to improve user experience and campaign performance to drive more adoption, retention, and revenue.

Embrace is how you make mobile
mission-critical.
Understand what people need to fall in love with the things you build.
Go bigger, move faster, and don't break things. With Embrace.