We're so excited to share our latest features and improvements to the Embrace dashboard!
In this post, we'll give a walkthrough of an update to our Alerting system that will reduce noise on the alerts that are sent to Slack channels within your organization. Let's dive in!
Here's what we'll cover:
New notification level options for Slack alerts
New notification level options for Slack alerts
Previously, Embrace alerts would always send to a Slack channel with the @channel notification level. This limitation prevented teams from controlling the visibility and importance of individual alerts within their organization.
That is no longer the case! Now teams can configure the notification level for individual alerts. Current options include: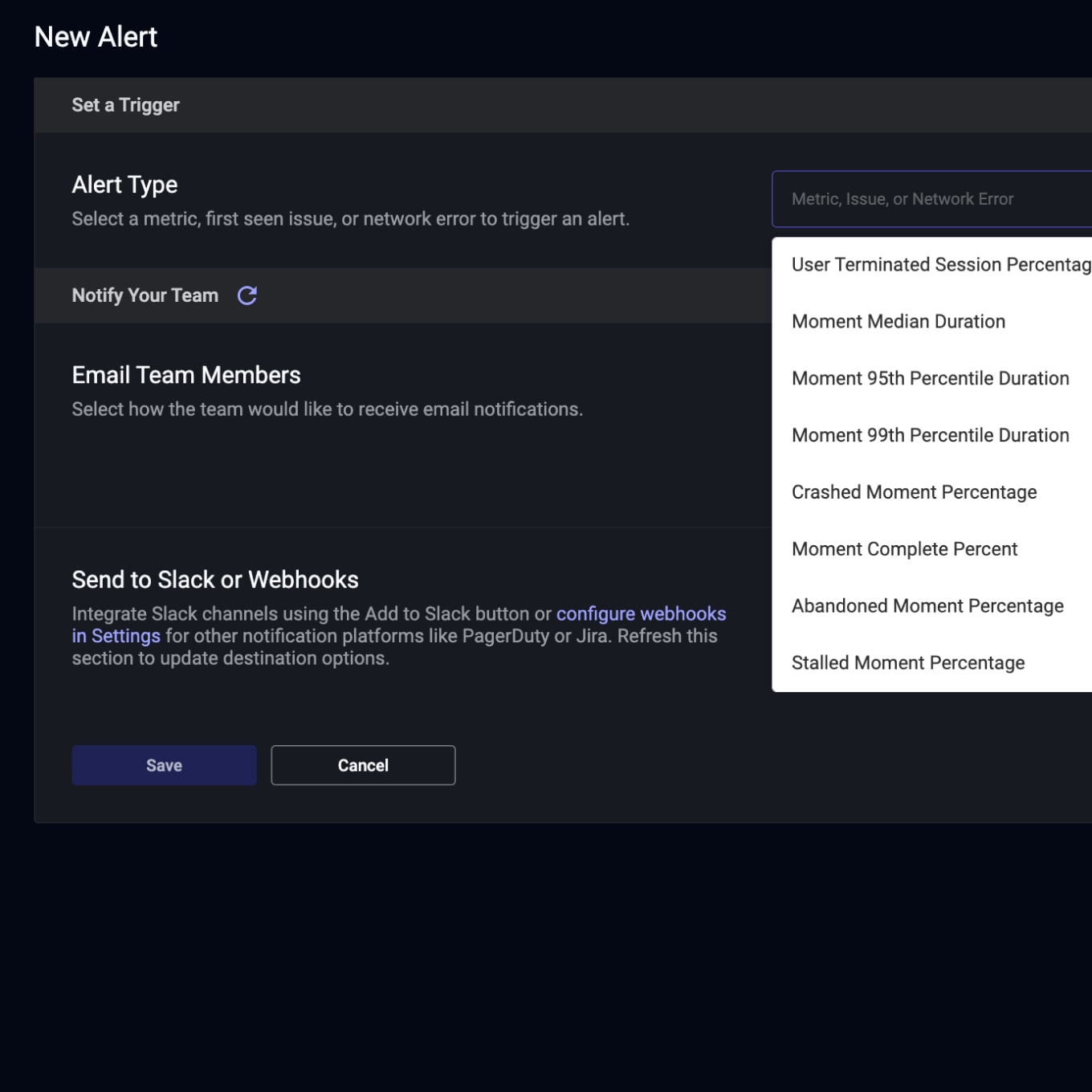 The Embrace dashboard allows team to create highly targeted alerts, and this new feature extends that configurability so teams and individuals can better prioritize their alert notifications. Updating an existing alert can be done through the dashboard or by clicking the "Click here to edit alert" link directly from a Slack alert.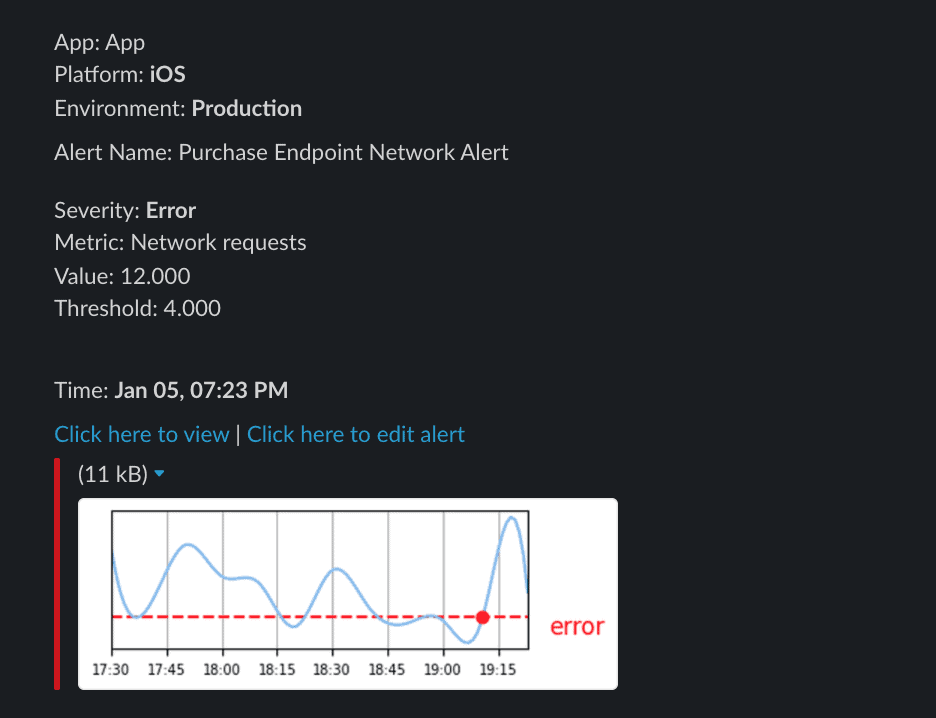 And that's it! We've added new notification level options for Slack alerts so your team has better control over how they receive individual alerts. At Embrace, our goal is to get teams to actionable data and insights as quickly as possible, and we hope this improvement will significantly reduce noise when investigating alerts.
As always, please share any feedback so we can continue to build features and improvements that help your team be successful.
How Embrace helps mobile teams
Embrace is a data driven toolset to help mobile engineers build better experiences. We are a comprehensive solution that fully reproduces every user experience from every single session. Your team gets the data it needs to proactively identify, prioritize, and solve any issue that's costing you users or revenue.
Request a demo and see how we help teams set and exceed the KPIs that matter for their business!
Deliver incredible mobile experiences with Embrace.
Get started today with 1 million free user sessions.
Get started free