Embrace provides answers that other tools can't, unlocking a whole new level of visibility that is critical to delivering a next-level user experience.
Customer
BYHOURS is a hotel microstay platform that offers on-demand bookings in over 4000 hotels across Europe, Latin America, and the Middle East. Travelers can book hotel stays by the hour to save up to 70% of the nightly rate.
Challenge
The BYHOURS mobile app was growing fast, accounting for 45% of all bookings. However, the mobile team struggled to efficiently remediate user complaints with their previous monitoring solution, Firebase.
Results
With Embrace's performance monitoring and session replay, the BYHOURS mobile team can see where negative experiences result in revenue leaks. They can deliver better user experiences by instantly identifying, prioritizing, and solving issues with complete user session data.
BYHOURS is on a mission to disrupt the travel industry with flexible hotel microstays
BYHOURS enables people to book pay-per-use hotel stays. Business and leisure travelers can grab a few hours rest during a long layover, delays, cancellations, as well as for early check-in or late check-out, among other situations. Clients can tailor their hotel experience for the hours that work for them. People increasingly rely on the BYHOURS mobile app for these spur of the moment experiences, with 50% of bookings being made for the immediate 24 hours.
Our mobile app has grown from handling 27% to 45% of all bookings over the last three years. However, we were struggling to efficiently identify and solve issues that were affecting our users and business.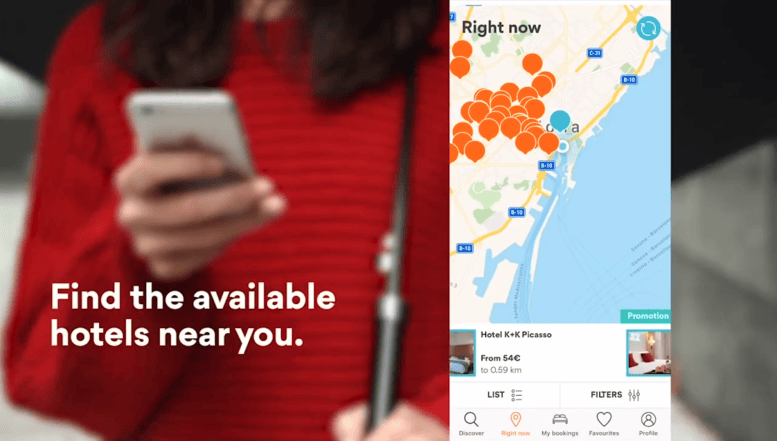 Firebase provided limited data to address user complaints
The BYHOURS mobile team initially relied on Firebase to monitor their mobile app. However, they frequently found the solution to lack key data to solve user- and business-impacting issues.
While Firebase offers many tools, it falls short when you go into detail within the individual tools. Embrace is a very complete platform, and its features are much better integrated with each other.
Sergi Massó
Lead iOS Engineer
When users complained about poor mobile app experiences, the mobile team spent a lot of time manually reproducing issues to track down the root cause.
We knew that customers were struggling with various aspects of the app, but our tooling wouldn't show which screen the customer was visiting or where it was running out of memory. This meant solving the issue was like finding a needle in a haystack.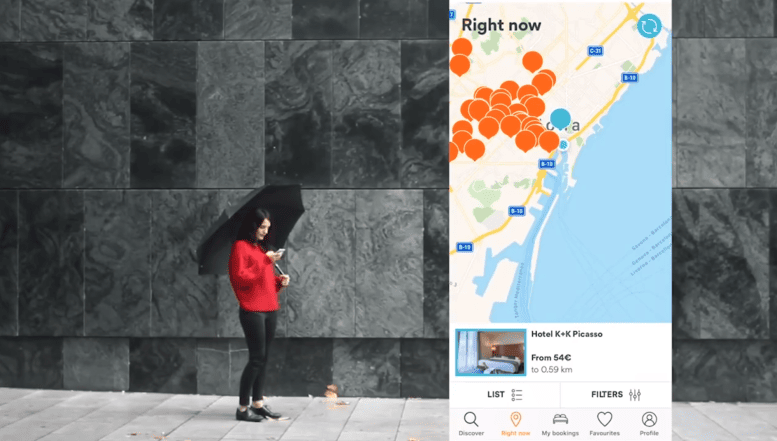 Embrace provides actionable data to fix costly revenue leaks
With Embrace, the BYHOURS mobile team can understand the complete technical and behavioral details of every user experience. They can easily track down the source of frustrating experiences that cause funnel dropoff.
With Firebase, we didn't even know that our average booking time was 20 seconds long. Embrace uncovered this opportunity and provided the data to solve it efficiently.
Marc Gilabert
B2C Product Owner
The problem was far worse than just having users wait for a slow booking to complete. In fact, many users were abandoning these experiences, resulting in a sizable revenue leak.
Embrace showed us the business impact of our slow booking time and helped pinpoint the culprit. We reduced our average booking time from 20 seconds to just 5 seconds, and our bookings increased by 3% after resolving this issue.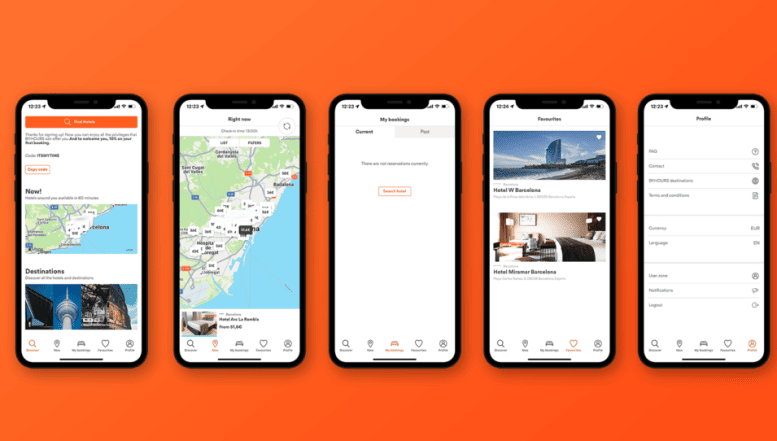 Embrace helps BYHOURS solve any user-impacting issue
With Embrace, BYHOURS engineers can review the full details of any individual user session. For any issue, they know exactly where it occurs, alongside the user journey and technical events that led up to it. This allows BYHOURS to fix difficult issues like out of memory (OOM) crashes.
Embrace showed us where OOMs were stemming from loading too many images, like on our search results screen or in hotel image galleries. We can now prevent our app from exceeding resource limits by controlling the weight of images and only loading the ones that are necessary.
Sergi Massó
Lead iOS Engineer
When users complained about login issues, the BYHOURS team leveraged Embrace's detailed networking data to instantly spot the root cause.
We could see where we were not updating a login token correctly, where the user had connection errors, and where we were making too many network requests to our APIs.
The mobile team has successfully refactored their login flow, reducing the number of internal network requests. The result is better performance and fewer requests with errors.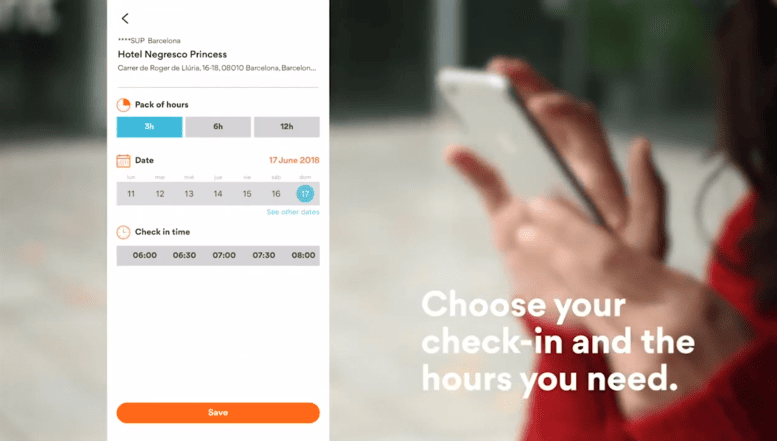 BYHOURS can spend more time growing the product
Previously, the BYHOURS mobile team found out about mobile app problems primarily through feedback from the customer success team, collected from calls, emails, and online chat.
We wanted to continue developing various aspects of the app, but we were spending copious amounts of time solving issues brought to our attention by customer success.
Marc Gilabert
B2C Product Owner
As a lean team, they needed a more efficient way to address issues so they could invest more engineering resources into growing the product.
Embrace has especially improved our time to fix issues. We're no longer bombarded with requests from customer success because we're able to identify and solve issues before they even reach our customers.
Embrace is happy to help companies like BYHOURS achieve their goals. By being the single source of truth for mobile teams, Embrace enables faster issue identification, prioritization, and resolution. Mobile-first companies like BYHOURS can deliver better user experiences with complete observability into performance and stability.
Deliver incredible mobile experiences with Embrace.
Get started today with 1 million free user sessions.
Get started free