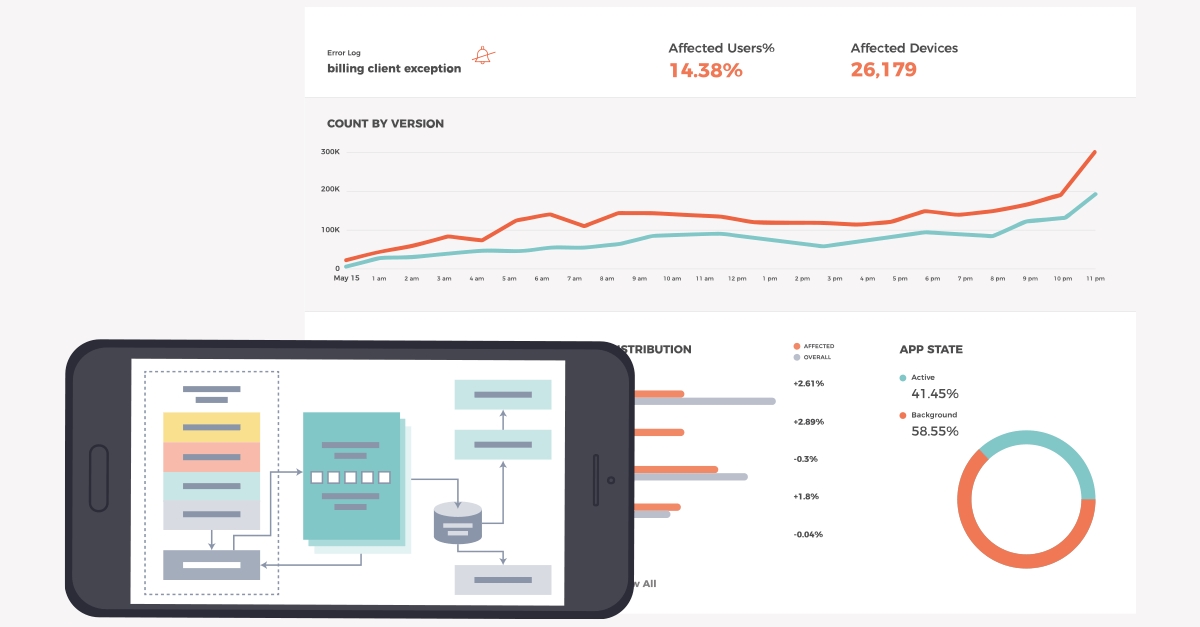 The New Relic alternative mobile teams actually use
New Relic is often added to an app once the server-side team buys it. Mobile teams don't use it, or even worse resent it, because New Relic is obviously built for server and not for mobile.
You need a mobile-first observability and debugging platform that is built for you, the mobile team. One that reports every issue (not just crashes and network errors), displays instant insights, and prioritizes issues based on actual user-facing impact — all in one comprehensive platform.
New Relic's primary pitch is traceability, and Embrace has that single feature covered and more…
Embrace adheres to the Open Tracing standard, and you can trace any network call from device through to your backend APM.
Even better, before tracing the error, understand the overall user impact so you can prioritize whether it's worth fixing. Embrace provides the count of users impacted and the actual impact of any issue (e.g. crash, freeze, slow startup) so you know which issues need immediate attention and which can simply be ignored.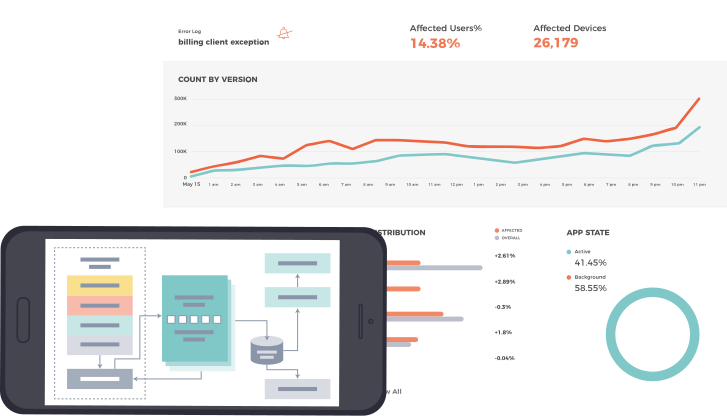 Your entire org won't use New Relic, but they will love Embrace
Embrace is built for the modern mobile team and not an individual developer. Your entire organization, from engineers to QA and CS, can use the tools out of the box for observability, reproducing user sessions, and instant debugging.
VPs of Engineering

can compare releases with any desired metric to spot improvements or regressions.

Mobile managers

can monitor feature health with real-time dashboards.

CS teams

can triage user complaints by first looking up users and accessing their sessions.

QA teams

can check the health of the network when testing features before going to engineering.

Mobile engineers

can identify, prioritize, and solve any user-impacting issue.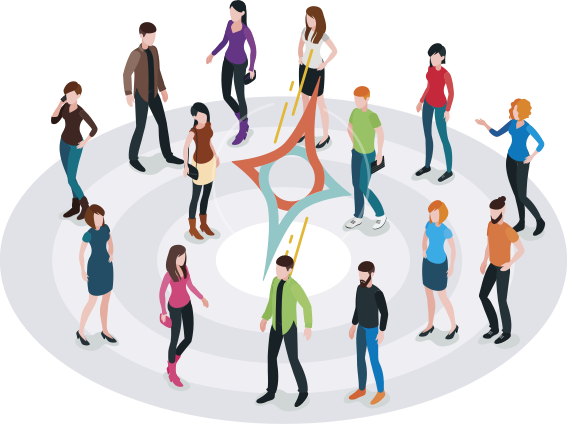 Mobile teams and high performance apps, that we know and love, use Embrace
Choose the mobile-first platform that identifies and solves your actual churn and revenue-impacting mobile issues
Embrace provides all your data in one place without you having to query for it
With Embrace, there's no onboarding necessary. Any member of your team can improve the user experience from Day 1 with a tool that's easy to use and easy on the eyes. Get high-fidelity session data that provides a ton more context and faster times to resolution.

Embrace is more than just crashes and network errors
Embrace presents all the data of interest, whether crash traces, network calls, logs, views, activities, CPU usage, memory, and more for every single user session (unsampled) in a unique time-based visualization.

Embrace is holistic
With Embrace, know the true health of your app, which is derived from all performance and stability issues that stop the user experience from progressing. Easily monitor entire releases or individual features to spot regressions instantly.

Embrace is comprehensive
Embrace is built to solve the toughest mobile issues by giving you all of the metrics a mobile developer needs in one place. Find all crash, stability, and performance insights, conveniently connected to every user's individual sessions.
Your team's focus is on mobile, but New Relic's is not
Users' behaviors in the office, on the road, and at home have exponentially shifted to mobile apps. Covid has only hastened this inevitability. With users globally across a multitude of coding frameworks and devices, if you want to succeed, you must adopt a platform purpose-built for mobile.
Focus on your users:

New Relic might report crashes and have network monitoring capabilities, but these features do not connect to what your user is experiencing and how these activities can relate to bugs or slowdowns.

React Native support:

Not all tools actively invest in the platforms they support, and that is reflected in the stability of the SDK and its impact on the app. Embrace is in the guts of React Native, and we even contribute back when errors are discovered.

Updates as mobile changes:

R&D on our product is done as mobile evolves. With Embrace, you know mobile is our sole focus.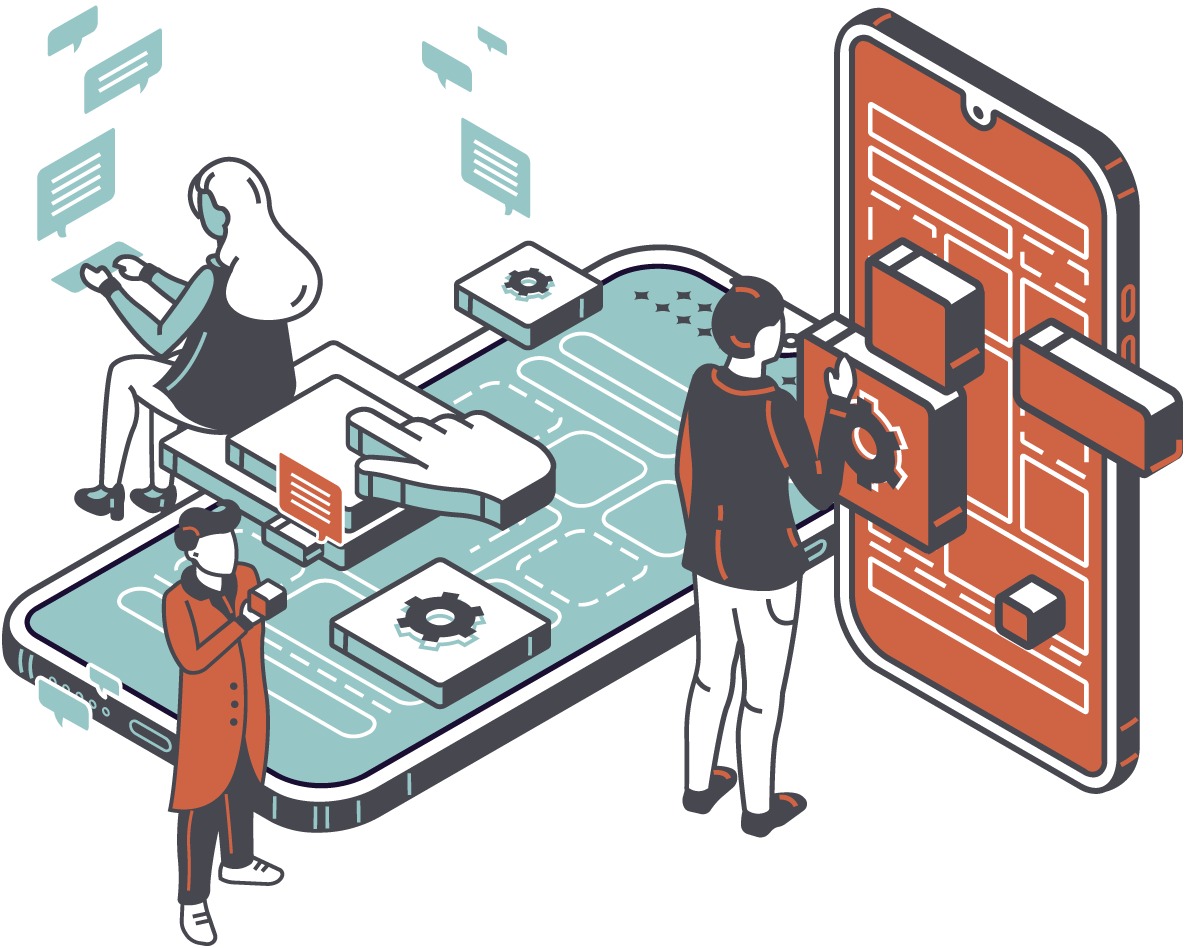 We show up
Embrace is your partner, and our sole mission is to empower mobile teams to ship the best apps possible.
We show up and help our partners with pulling custom data, industry benchmarking and KPI insights, and expert debugging assistance.
Our mobile experts are only a Slack message away.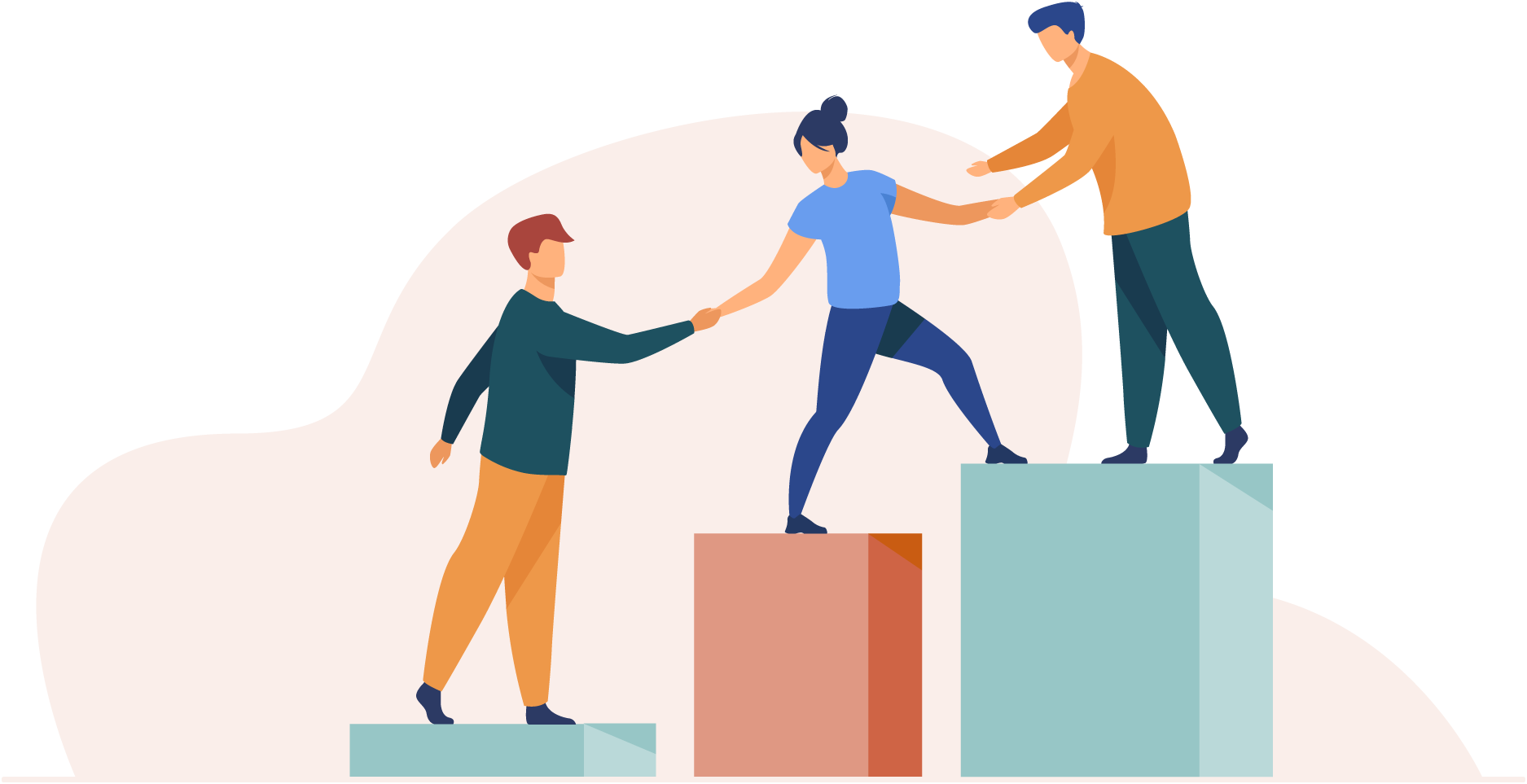 Mobile teams often install New Relic only to leave it untouched... Get a best-in-class platform your mobile team will actually love.