The New Relic
alternative that surfaces more crashes, ANRs, and networking issues, out of the box
Embrace captures 100% of user sessions, giving you an unsampled view of your mobile data. With features like User Session Insights, intelligent ANR Reporting, and device-side Network Monitoring, more engineers rely on Embrace for building better mobile experiences.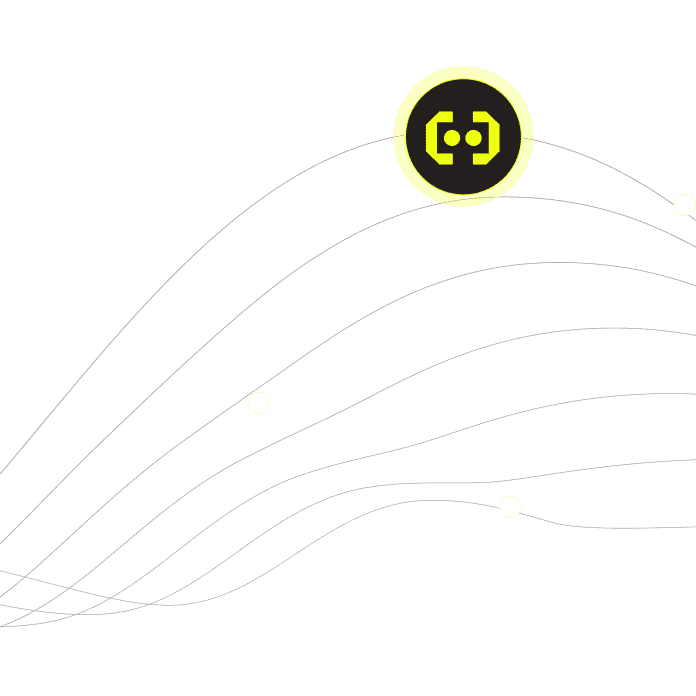 New Relic vs Embrace
Only Embrace gives you access to the mobile insights you need to solve issues that directly impact users and revenue.
| | | |
| --- | --- | --- |
| | | |
| | | |
| | | |
| | | |
| | | |
| | | |
| | | |
| User Timeline to provide full play-by-play of each session | | |
| | | |
| | | |
| | | |
| 100% of sessions (no sampling) | | |
| | | |
| | | |
Trusted by top mobile companies
Embrace provides all your
data in one place
without you having to
query for it
With Embrace, there's no onboarding necessary. Any member of your team can improve the user experience from Day 1 with a tool that's easy to use and easy on the eyes. Get high-fidelity session data that provides a ton more context and faster times to resolution.
Embrace is more than just mobile crash reporting and network errors
Embrace presents all the data of interest, whether crash traces, network calls, logs, views, activities, CPU usage, memory, and more for every single user session (unsampled) in a unique time-based visualization.  
Embrace has performance monitoring and user experience monitoring
With Embrace, know the true health of your app, which is derived from all performance and stability issues that stop the user experience from progressing. Easily monitor entire releases or individual features to spot regressions instantly.
Embrace removes toil with automated data collection
Embrace is built to solve the toughest mobile issues by giving you all of the metrics a mobile developer needs in one place. Find all crash, stability, and performance insights, conveniently connected to every user's individual sessions.
New Relic's primary pitch is
traceability, and Embrace has
that single feature covered and
more…
Embrace adheres to the Open Tracing standard, and you can trace any network call from device through to your backend APM. You can also get custom metrics via our Metrics API, or forward them directly into your existing observability platform. 
Even better, understand the overall user impact of any issue first so you can prioritize whether it's worth fixing. Embrace provides the count of users impacted and the actual impact of any issue (e.g. crash, freeze, slow startup) so you know which issues need immediate attention and which can simply be ignored.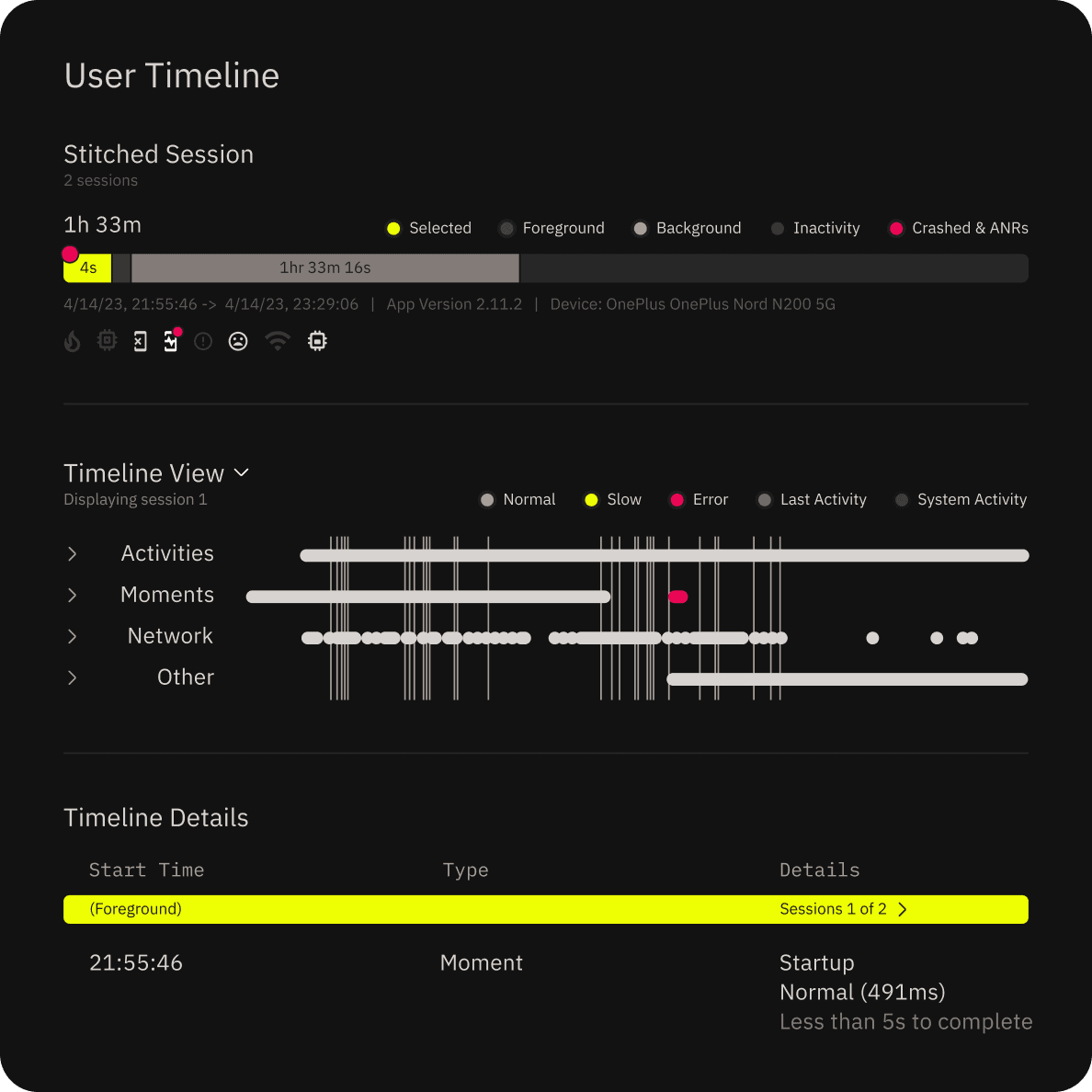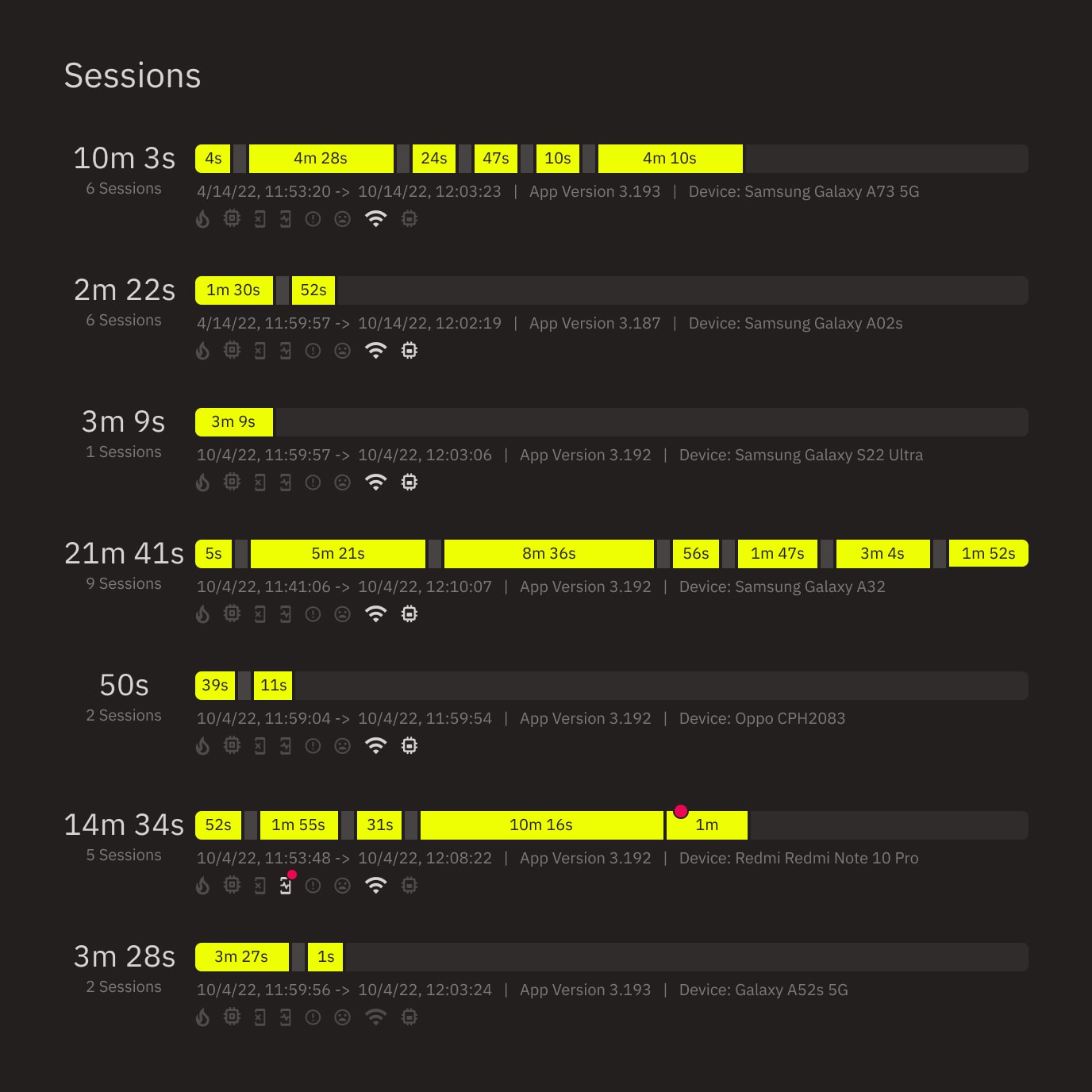 Your team's focus is on mobile,
but New Relic's is not
Mobile spans a variety of coding frameworks and devices, so if you want to succeed, you must adopt a platform purpose-built for mobile.
Focus on your users: New Relic might report crashes and have network monitoring capabilities, but these features do not connect to what your user is experiencing and how these activities can relate to bugs or slowdowns.
React Native, Flutter, and Unity support: Not all tools actively invest in the platforms they support, and that is reflected in the stability of the SDK and its impact on the app. New Relic has minimal support for React Native and Flutter, and no support for Unity.
Updates as mobile changes: R&D on our product is done as mobile evolves. With Embrace, you know mobile is our sole focus.

Embrace is how you make mobile
mission-critical.
Understand what people need to fall in love with the things you build.
Go bigger, move faster, and don't break things. With Embrace.