At Embrace, we're in the business of helping engineers build better, more amazing mobile experiences for their end users. A big part of that endeavor means making their day-to-day lives easier with more efficient tooling and services. That's why we're excited to announce our partnership with Bitrise, the leading mobile DevOps and continuous integration and delivery platform. 
Mobile teams rely on Bitrise to streamline their development process through automated workflows for building, testing, deploying, and managing app releases. With this partnership, Embrace customers can now easily and securely link Embrace with their Bitrise CI/CD platform via a new, out-of-the-box integration.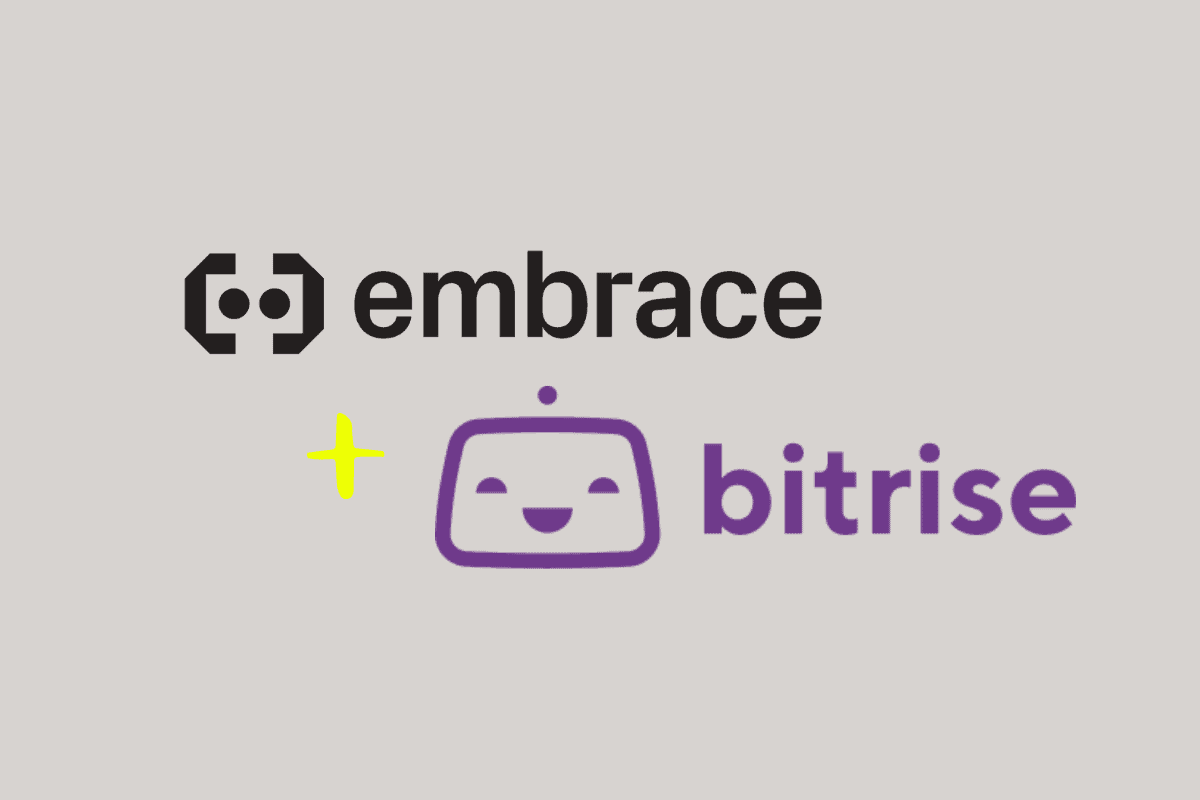 This integration enables Bitrise users to automatically add their symbols file to Embrace during the CI/CD process. Doing so allows users to more tightly control the API credentials used, providing a more secure and reliable experience for symbols data transfer vs. the manual process that relies on users uploading a symbols file from their local machine. 
Additionally, this integration offers Bitrise/Embrace users with the following added benefits during the symbols upload process: 
Console outputs

: Critical, timely information such as the progress and status of requested commands can now be printed to the console 

Improved logging:

Better, human-readable, and easy-to-decipher log messages can now be enabled

Improved error messages

: More accurate and helpful error codes are now produced to help users effectively debug upload issues

Environmental variables

: These are now supported in the symbols upload process with the new integration 
Embrace's partnership with Bitrise is one more step we're taking to make our tooling easier to use and better integrated within our customers' larger mobile ecosystems. Check out our integrations page to learn more about our other partnerships. To learn more about how Bitrise can help your team streamline their CI/CD process, head over to Bitrise.io. 
Deliver incredible mobile experiences with Embrace.
Get started today with 1 million free user sessions.
Get started free