Customer
Atlas Reality is spearheading the vision to create a digital community on top of the real world with over 300,000 monthly active users across all 50 U.S. states. 
Their most successful game, ATLAS:EARTH, is a mixed-reality experience where users explore the real world to become owners of virtual plots of land, which can then be purchased using in-game currency. Players can use that land to earn more in-game currency or earn virtual rent which they can redeem for gift cards or cash.
The popular app also partners with brands, giving players the opportunity to earn extra virtual currency, in real-time, whenever they make purchases at these businesses with their connected credit cards.
As an app that actively encourages its users to stray away from their at-home Wi-Fi into areas with potentially lower connectivity — and as an app that is heavily reliant on in-app purchases — ATLAS:EARTH cannot afford to provide anything less than an exceptional mobile experience.
Challenge
Atlas Reality's previous tooling had gaps that prevented them from efficiently identifying and resolving user-impacting issues. Before Embrace, they struggled with three main challenges: 
Failing in-app purchases: Users encountered sporadic problems with in-app purchases failing to update in-game currency. This resulted in an uptick in negative reviews and complaints to the Atlas Reality customer service team.
Wasting time reproducing issues: Engineers were frequently spending half a day trying to manually reproduce issues. This had a direct, negative impact on team morale and overall efficiency.
Eliminating blind spots: The Atlas Reality team lacked visibility into their ad SDK performance, resulting in engineers attempting to fix issues that weren't originating from their code.  
Solution
With Embrace, the Atlas Reality team has the data and insights to resolve issues faster and without guesswork. They can proactively address issues impacting users and immediately know when an issue is out of their control and needs to be escalated to third-party vendors.
Atlas Reality reduced in-app purchase failures by over 75% with Embrace
Before Embrace, Atlas Reality faced a persistent issue where users filed complaints with the customer service team about failed purchases. The mobile team unfortunately couldn't replicate the problem and thus had no clear path to resolution.
Embrace allowed Atlas Reality to add breadcrumbs at key steps within their game in order to provide more context into what was going wrong. The culprit, it turns out, was a failing network call. 
Since the ATLAS:EARTH game relies on a persistent connection with WebSockets, when a player is traveling, it's not uncommon for their device to switch from Wi-Fi to cellular — or from tower to tower — which results in the connection being dropped and reestablished. 
Further, Embrace provided the clarity for the team to quickly see that these failing in-app purchases were being made on Apple devices when users lost network connectivity.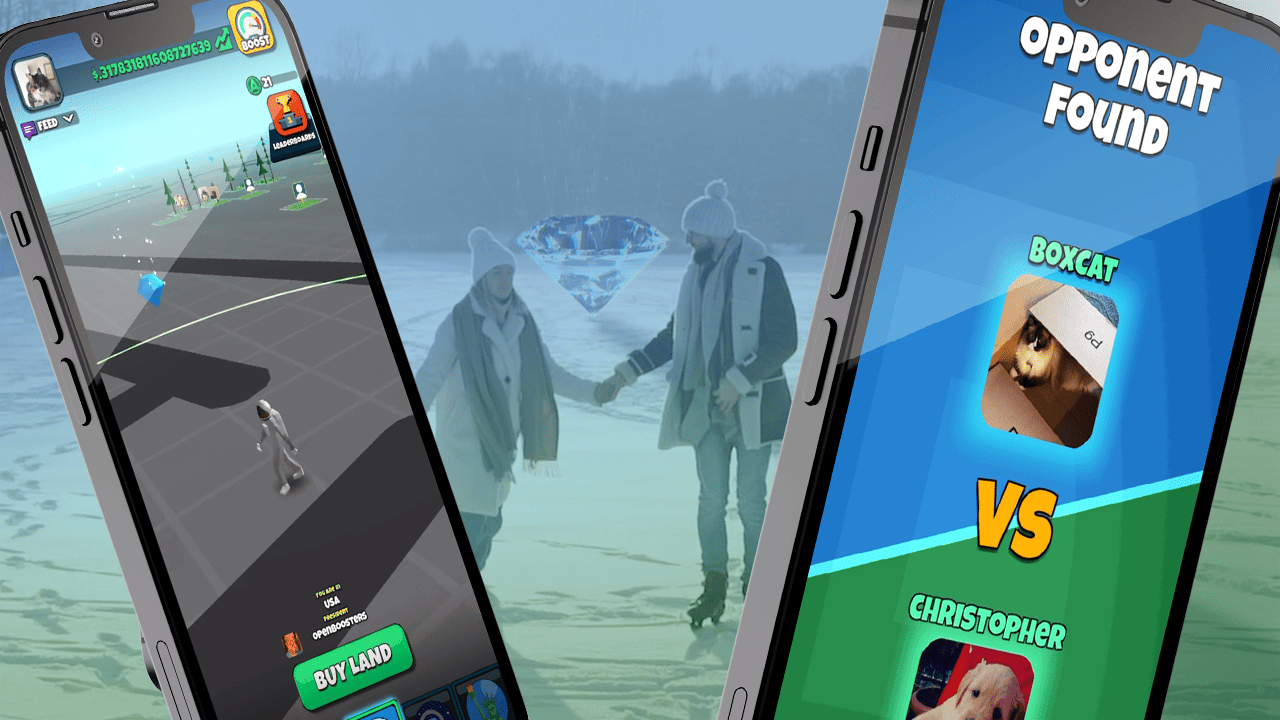 "In some instances, in-app purchase receipts were not making their way to our backend for validation," said Atlas Reality CTO Beau Button, "so a player would be charged but not receive their purchase. With the help of breadcrumbs, we were able to identify where the breakdown occurred and improved the code path, making it more resilient."
The changes Embrace enabled led Atlas Reality to see a significant drop in support tickets filed for failing purchases.
Ultimately, Embrace helped Atlas Reality reduce in-app purchase failures by more than 75%.
"Embrace is the MVP when tracking down the cause of issues that affect our players," said Beau. "Before Embrace, we struggled to reproduce issues and identify the source of problems. With Embrace, we're able to solve issues fast with full clarity."
Atlas Reality reclaims valuable engineering time with Embrace
Before Embrace, Atlas Reality had to manually recreate issues when investigating user complaints. Now, with the full technical and behavioral details Embrace provides for every user session, Atlas Reality can easily look up any user complaint, isolate the affected session, and drill down to the root cause of the issue. 
"Embrace has changed our approach to issue reproduction. Before, it could take us up to half a day to set up a testing environment and reproduce a user-reported issue. Now, we use Embrace and have a much clearer, faster understanding of a problem's context, " said Beau. 
The Embrace platform also saves engineering time by shifting initial issue triage to non-technical team members. Atlas Reality trained their Player Success Representatives to gather key information from the Embrace User Session Timeline, including device state, device type, and what the issue was. Player Success Representatives can then prioritize issues before relaying them to engineers.
"Using Embrace keeps our engineers happy," says Beau.
This cross-team collaboration boosts team morale by streamlining remediation efforts and enabling engineers to focus on high-priority projects.
Atlas Reality uses Embrace to pinpoint issues with third-party ad SDKs
Before Embrace, when players filed complaints about not receiving rewards promised for watching certain ads, Atlas Reality assumed the issue resided in their code. This resulted in the team wasting valuable time trying to track down the source of the problem, only to come up empty handed.
Atlas Reality now uses Embrace Network Monitoring to correlate failed network requests from ad SDKs with player reports.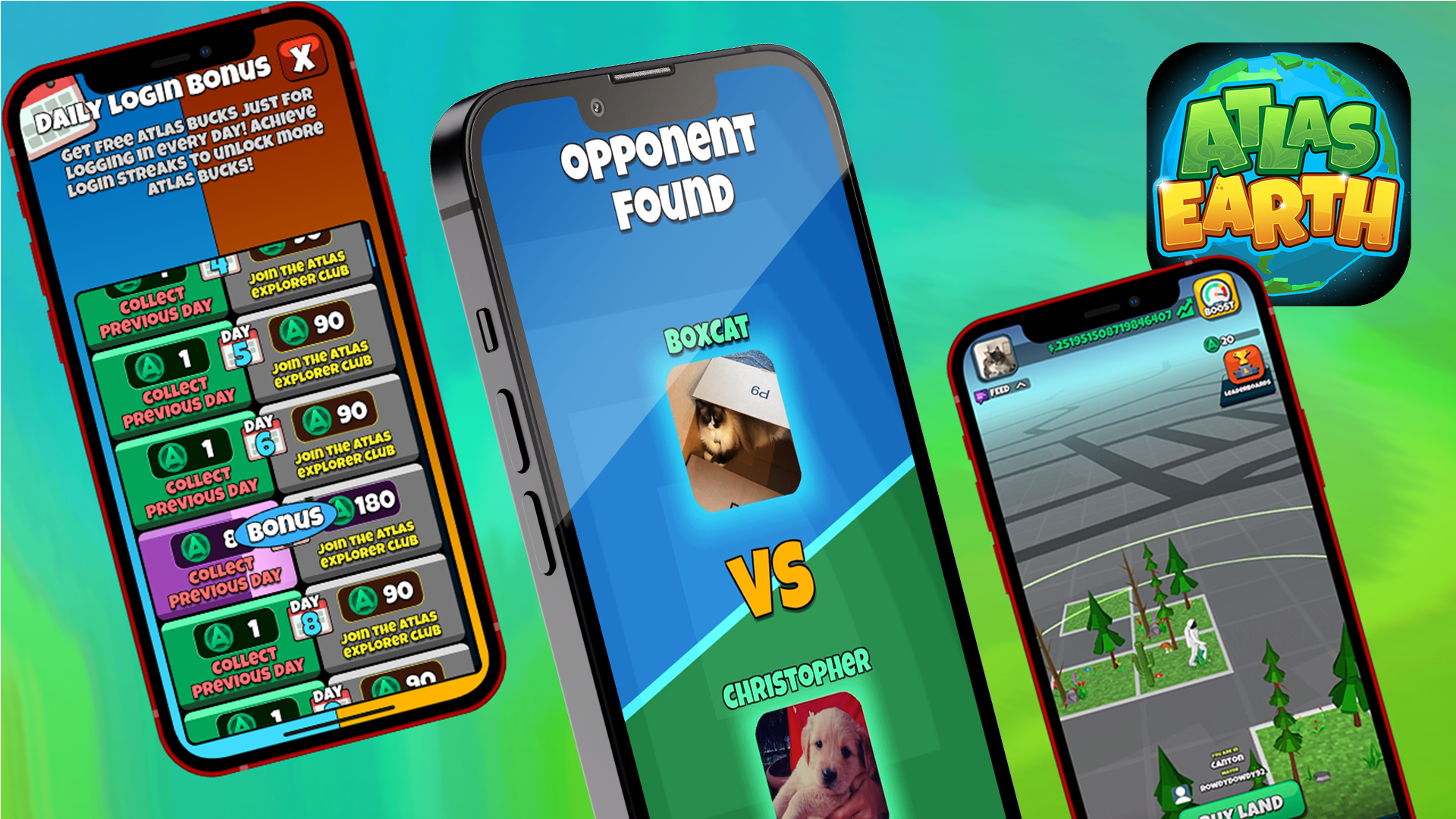 This helps their team remain focused on building rather than chasing down issues that are outside of their control. Embrace gives them the data and evidence they need to bring the issue to their ad mediator's attention, and if the problem is not ephemeral, the team simply disables the ad network until the problem is resolved.
"It's nice to know that these issues aren't on our team so we don't allocate valuable developer time to the issue resolution process," said Beau.
Build better mobile experiences with Embrace
Atlas Reality's goal is to build the most compelling mixed-reality experiences in mobile games. Creating these breakthrough experiences is even more challenging when building for a technology with as many variables as mobile. 
When teams struggle with limited visibility into their mobile experiences, they risk losing players, brand loyalty, and team morale. For innovators like Atlas Reality to succeed, they need data and insights that help them invest engineering time where it delivers the most value – building the best mobile experiences possible. 
To accomplish that mission, Atlas Reality chose Embrace and streamlined how they build next-level games with complete visibility. 
See what insights Embrace can provide you and your team by requesting a demo today. 
Deliver incredible mobile experiences with Embrace.
Get started today with 1 million free user sessions.
Get started free