As an engineer, you know how crucial pre-release testing is to deliver amazing mobile apps. Unfortunately, finding a tool that gives you enough detail and insight for this process can be tough – and sometimes costly.
That's why we're excited to launch Bug Shake by Embrace, our new data-rich bug and crash reporting tool for engineers who want to build better mobile experiences. 
Bug shake puts the power of Embrace, and its industry-leading mobile data, in the hands of your engineers, totally free. 
Whether you need a solution for a few internal engineers or large beta-testing groups, you get complete bug and crash reporting coverage at no cost.
Detect, shake, and report any bug or crash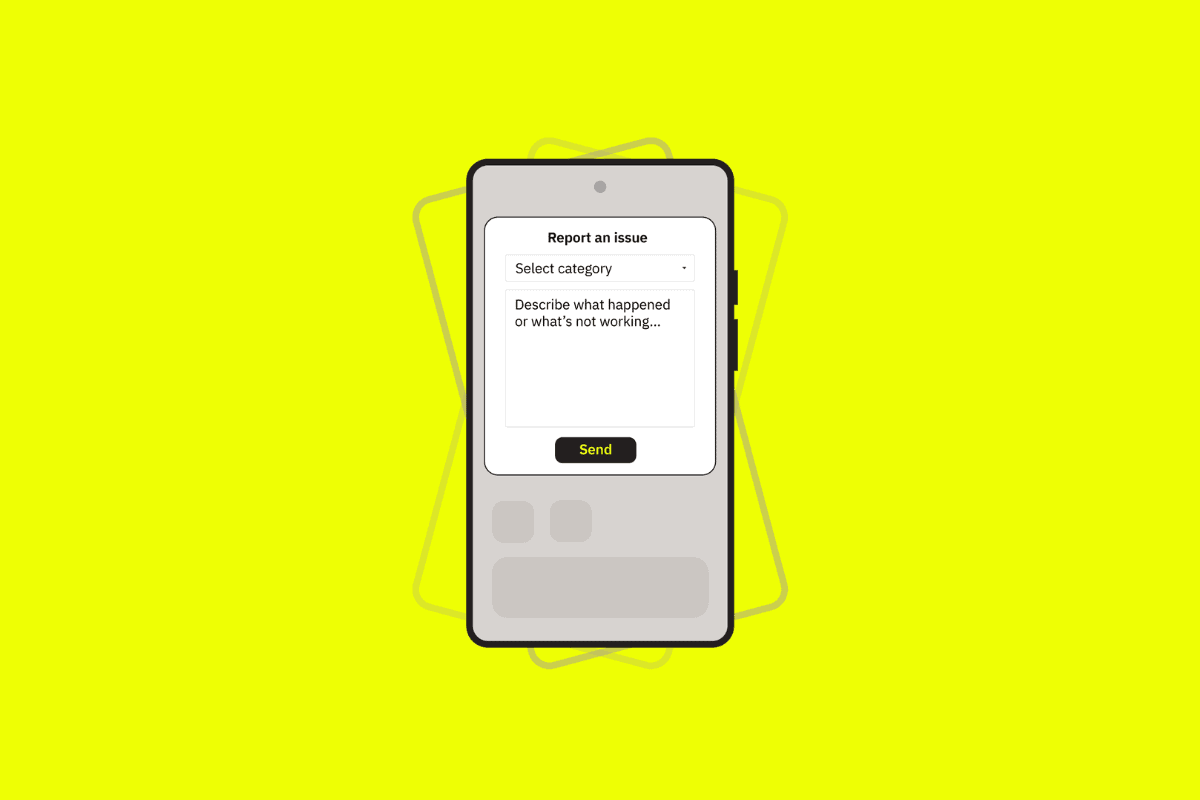 Bug Shake simplifies pre-release testing by both enabling your testers to manually report any issue, as well as automatically capturing any crashes they might experience. 
After quickly integrating the SDK, testers can report issues directly through your app. Any time they encounter an issue, all they need to do is shake their device, and Bug Shake will provide a prompt to report a bug, ask a question, or offer up a suggestion for a feature improvement.
Analyze and resolve any issue with full-session context
Embrace captures every user-reported issue, as well as every detected crash, and displays them in our dashboard, giving you a summarized view of all your bugs and auto-captured crashes in one centralized place. Better yet, Bug Shake users can take a deep-dive into any individual bug or crash with just a few clicks. 
This individualized view gives you a wealth of detail into the unique bug or crash you want to investigate. You'll be able to see the issue within the context of the end user's entire app experience via our User Timeline — a play-by-play of all the technical events and interactions that happened in a given session. Through this unique, industry-leading analysis tool, you'll get insight into exactly what led up to a bug or crash, so you can quickly determine how to resolve it.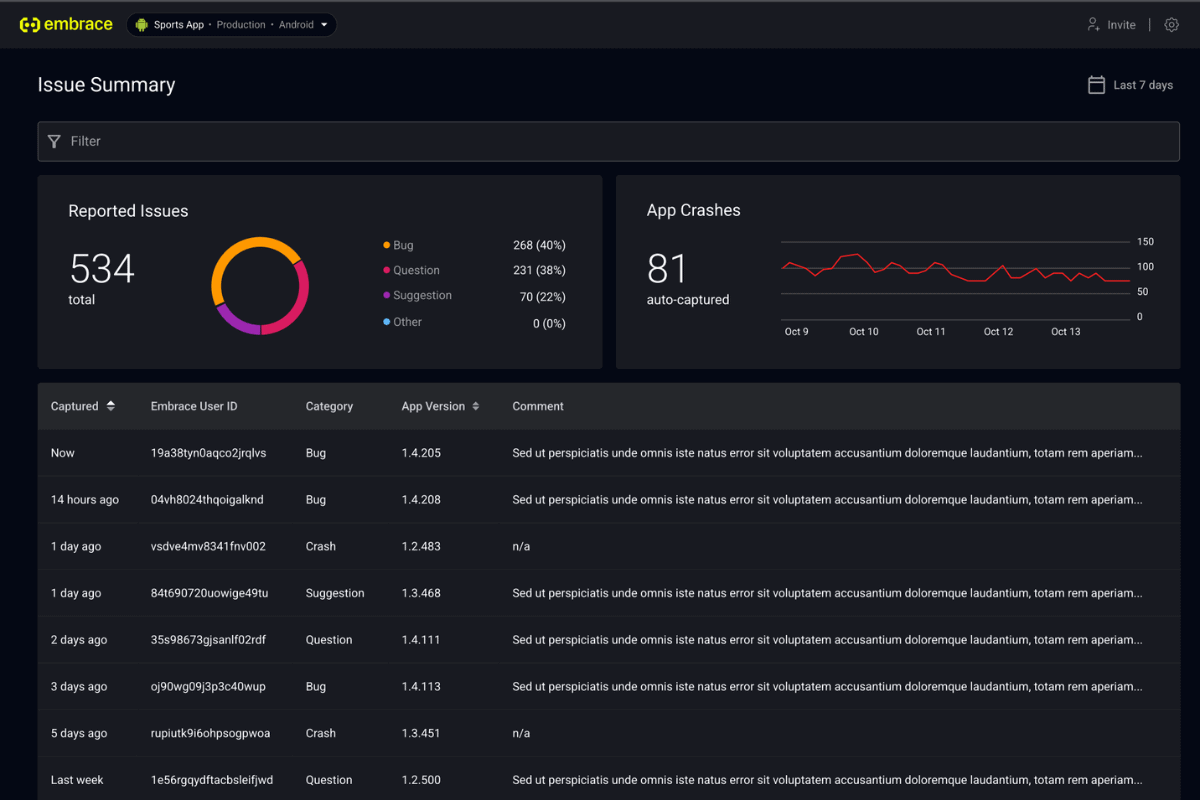 Collaborate with your team of engineers
Bug Shake was designed for engineering teams to use together. Through our collaboration features, you can easily share bug and crash reports with other users on your team, complete with session timeline details. Plus, you can add up to five collaborators to your organization, for free.
Get started now
Bug Shake by Embrace is a completely free tool that takes just minutes to integrate. 
Get started here, and see for yourself how Embrace provides the data you need to build better mobile experiences.
Get intuitive crash and bug reporting
Bug Shake by Embrace is a free tool that helps beta testers report issues with just a quick shake of their device.
Start squashing bugs